Wayfinders at Fresno State
Residential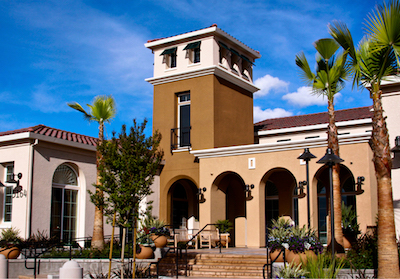 Wayfinders particpants receive individualized supports by Residential core staff to learn the skills necessary to successfully maintain a tidy apartment, set and maintain a budget, plan and prepare their meals, successfully shop for groceries, and pay rent.
To view photos and information about the Palazzo student housing where Wayfinders particpants live please click here.
Self-Care Practices
Participants work with residential coaches to master the following tasks:
Maintaining a morning routine (waking up on time, engaging in hygiene, dressing appropriately, preparing meals, leaving the apartment on time)
Time management skills to successfully manage a daily routine
Personal hygiene - maintaining good grooming skills and learning how to utilize local resources for this purpose
Self-advocacy - learning how to respectfully communicate one's needs to roommates, Wayfinders staff, Palazzo staff, etc.
Chores
Participants work with residential coaches to learn how to successfully complete the following chores:
Community chores in the living room and kitchen
Individual chores in the bedroom, bathroom, and ironing clothes
With the support of staff, roommates will work together to develop community chore calendars, laundry schedules, and equally share food kitchen storage areas.
Nutrition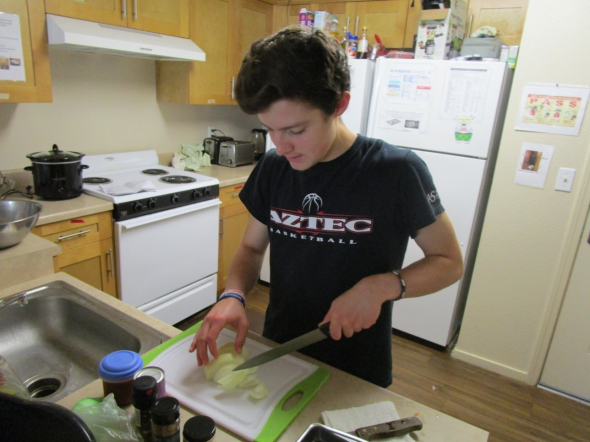 With the assistance of a residential coach, Wayfinders participants learn how to conduct the following:
Meal planning:
Inspecting food items on a weekly basis for expired dates
Creating a food inventory to be aware of what they have in the pantry, fridge, and freezer
Developing a 7-day meal plan to anticipate what meals to shop and prepare for the week
Creating a grocery shopping list
Grocery Shopping:
Understanding how to stay within a set budget
Calculating prices based on a product's weight
Following a shopping list
Keeping a running total
Learning how to get to the grocery store using public transportation
Participate in cooking classes to:
Learn how to research, follow, and prepare complex recipes
Further knowledge of how to prepare meals on the stove top and in the oven
Practice and master measuring and chopping skills
Understand how to prepare a balanced meal and maintain a balanced diet
Apartment Living
Wayfinders participants live with roommates in 4-bedroom apartments. Residential coaches are on the Palazzo premises to provide support as needed 7 days a week from 7:00 am to 10:00 pm.
Participants receive supports from Residential staff so they may learn the following:
Time management for a daily schedule
Safely prepare meals on a daily basis
Conflict resolution with roommates
Working as a group to maintain apartment duties
Sharing common areas such as the kitchen and living room
Submitting a service request to the front office at the Palazzo
Paying rent on time each month
Maintaining personal safety in apartment living
Personal Finance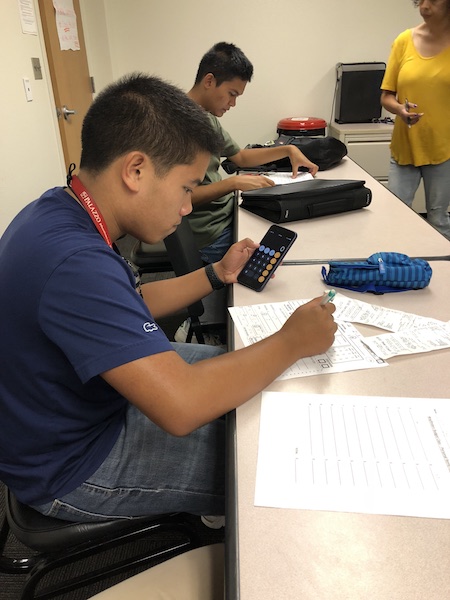 Participants meet with the residential coordinator weekly in Personal Finance Workshop to develop and set a weekly budget. All particpants start with a dual debit card/cash system in which students use their debit card to expense their grocery and personal items and use cash only to expense entertainment and eating out. The residential coordinator will initially hold onto all particpants' debit cards and the student must demonstrate responsible debit card and cash use before the student can retain their debit cards permanently. The student must demonstrate that they can follow their budget, make wise spending choices with their available cash and bring all of their receipts 5 times in a row to the budget workshop before earning their debit card permanently.
Some of the many areas of focus during the weekly Personal Finance Workshop include:
Learning how to manage their online banking accounts
Setting and following a weekly budget for groceries, personal items, entertainment and dining out
Depositing cash and checks at the ATM
Understanding what it means to responsibly use their debit card and cash
Writing checks
Tracking expenses
Understanding the relationship between the bank, debit cards, and checks
Troubleshooting with the bank if experiencing a banking issue
Contact Information
Alma Her
Residential Coordinator
amesillas@csufresno.edu
559.278.0173
If you are interested in becoming a Residential coach please visit the Auxiliary Human Resources website to search for open positions.