Wayfinders at Fresno State
Vocation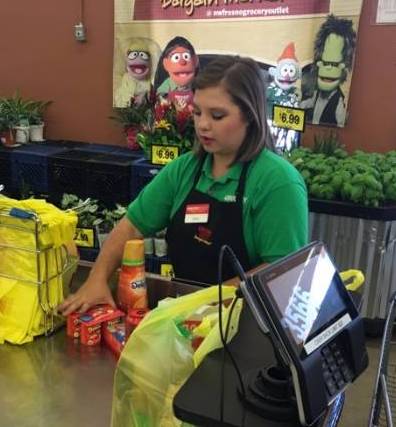 A key component of the Wayfinders Program is to develop our participants into competent employees. Participants are provided with work experience and classroom opportunities to learn skills in preparation for competitive integrated employment. Each semester students enroll in the Career Development Class which is a 3-unit Fresno State course. Coursework focuses on skills such as work ethic, workplace communication, problem-solving, teamwork, and accountability. Participants create a resume, build an electronic portfolio, learn and practice interviewing, and develop soft skills necessary to find and retain employment. Participants are given the opportunity to explore multiple industries while applying what they have learned each semester. Participants participate in 4 semester-long internships (at no cost for work site). Initially, a Wayfinders job coach is assigned to provide on-the-job support and training at the worksite. As the student demonstrates knowledge and proficiency the coaching supports fade as the natural supports of the business takes over.
Benefits to Employers
Zero compensation by the employer
Zero liability; covered through the Fresno State Foundation
Job coaches are provided to assist participants in performing job duties
Up to $20K in tax credits/deductions if the participant is hired
No-cost job training for participant
Wayfinders Vocational Management Staff provide immediate support to the employer and their employees regarding the Wayfinders particpant
Contribute to the development of the participant's workability, confidence, and potential for future employment
How Employers can Maximize Developing Employment Skills in our Students:
Provide a work experience opportunity at their business
Think outside of the box, exceed expectations
Consider the participant's strengths
Expect from a Wayfinders participant the same job performance as their employees
Wayfinders participant works alongside employees
Our Partners
Fresno State Campus
Athletic Training Department
Chemistry Department
Collegian Newspaper
Communicative Disorders and Deaf Studies
Environmental Health and Safety
Gibson Farm Market
Quarter Horse Unit
Industrial Technology Department
Kennel Bookstore
Music Department Office
Office of the President
Plant Operations, Warehouse
Plant Science Department Office
Programs for Children
University Dining Services
University Student Union, Bulldog Bowl
Wayfinders Office
Community
Amtrak
Best Western Plus
Bitwise
Bookbarn
Break the Barriers
Colton's Social House
Colorado Grill
Cost Cutters
Denham Resources
Duncan Ceramics
Future Ford of Clovis
Gazebo Gardens
Glenn Agnes Senior Housing
Grocery Outlet, Clovis
Grocery Outlet, Fresno
Grocery Outlet, Northwest Fresno
Home Goods, Clovis
Horizon Health & Subacute Center
Imago
Joni and Friends, Central California
Luna's Pizzeria
Maya Cinemas, Fresno
Old Spaghetti Factory
Palazzo at Campus Pointe
REI, Fresno
Resources for Independence Central Valley
ReStore
SaveMart Center
Sears
Valley Air Conditioning & Repair
Valley Animal Shelter
VA Central California Health Care System
Vinland Elementary
Wahoo's Fish Tacos
Walgreen's #7830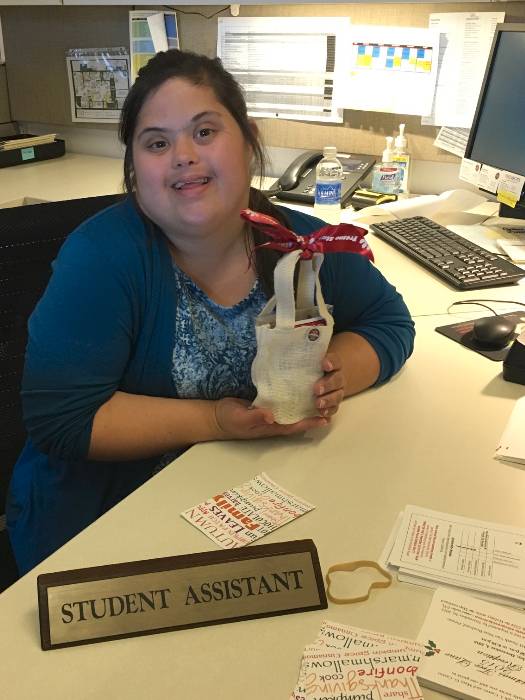 Download our Vocation brochure by clicking here.
If you are interested in becoming a partner, please contact Leslie Shirakawa.
If you are interested in becoming a job coach, please visit the Auxiliary Human Resources website to search for open positions.
Contact Information
Leslie Shirakawa M.S., C.R.C.
Vocational Specialist
lshirakawa@csufresno.edu
559.278.0223