Wayfinders at Fresno State
Vocation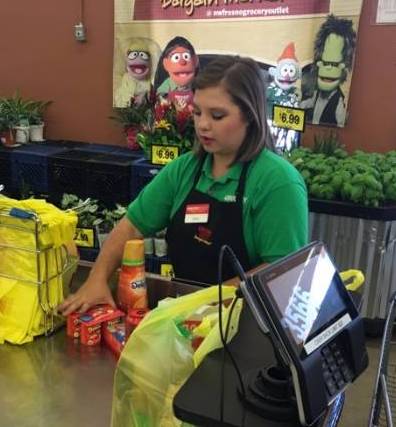 A key component of the Wayfinders Program is to develop our participants into competent employees. Participants are provided with work experience and classroom opportunities to learn skills in preparation for competitive integrated employment. Each semester students enroll in the Career Development Class which is a 3-unit Fresno State course. Coursework focuses on skills such as work ethic, workplace communication, problem-solving, teamwork, and accountability. Participants create a resume, build an electronic portfolio, learn and practice interviewing, and develop soft skills necessary to find and retain employment. Participants are given the opportunity to explore multiple industries while applying what they have learned each semester. Participants participate in 4 semester-long internships (at no cost for work site). Initially, a Wayfinders job coach is assigned to provide on-the-job support and training at the worksite. As the student demonstrates knowledge and proficiency the coaching supports fade as the natural supports of the business takes over.
Benefits to Employers
Zero compensation by the employer
Zero liability; covered through the Fresno State Foundation
Job coaches are provided to assist participants in performing job duties
Up to $20K in tax credits/deductions if the participant is hired
No-cost job training for participant
Wayfinders Vocational Management Staff provide immediate support to the employer and their employees regarding the Wayfinders particpant
Contribute to the development of the participant's workability, confidence, and potential for future employment
How Employers can Maximize Developing Employment Skills in our Students:
Provide a work experience opportunity at their business
Think outside of the box, exceed expectations
Consider the participant's strengths
Expect from a Wayfinders participant the same job performance as their employees
Wayfinders participant works alongside employees
Our Current Worksite Partners
Fresno State Campus
Athletics Department
Bulldog Bowl FSU
Career Development Center
Chemistry/Biochemistry Dept.
College of Health & Human Services
Craigs School of Business-CBS Student Support
Dept. of Communicative Sciences & Deaf Studies
Dept. of Public Health
Earth & Environmental Sciences Dept.
Facilities Management Services
FSU Health & Counseling Services
Huggins Programs for Children
Kennel Bookstore
Learning Center
Library
Marketplace Kennel Campus Pointe
Plant Science Dept.
The Resnick Student Union
Recreation Center
Student Housing
Wahoo's Fish Tacos
Women's, Gender & Sexuality Studies
Community
Clovis Grocery Outlet Bargain Market
Clovis Huckleberry's Restaurant
Clovis Senior Center
Colton's Social House
Clovis Costco
Future Ford of Clovis
Pet Supplies Plus (Clovis)
REI
Save Mart Grocery Store
Vinland Elementary
Walgreens
Yosemite Falls Cafe
Best Western Plus
The Talk Team
ReStore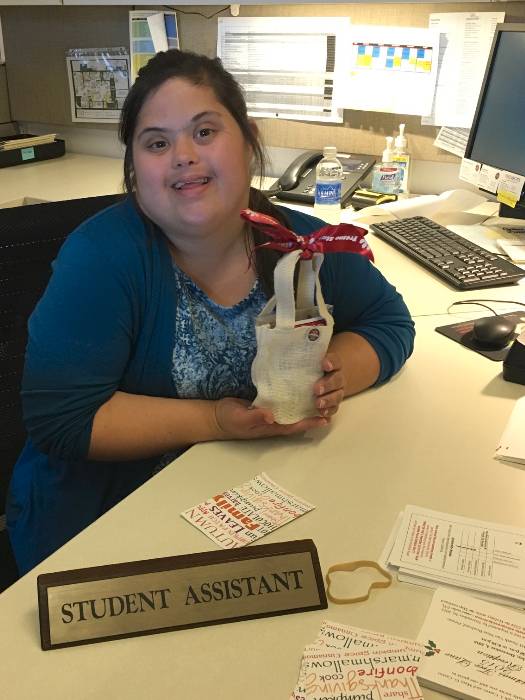 If you are interested in patnering with Wayfinders as a worksite, please contact Macy Pereira.
If you are interested in becoming a job coach, please visit the Auxiliary Human Resources website to search for open positions.
Contact Information
Macy Pereira, M.A.
Vocational Specialist
Phone: 559-278-0224