Bonner Center for Character Education and Citizenship
Conference on Character and Civic Education
The Bonner Center conference and school award ceremony will be held April 25, 2023, from 8:00- 3:00 pm at the Clovis Veternas Memorial Building in Clovis CA. More information to follow. Please email Dr. Mabel Franks at mafranks@mail.frensotate.edu if you have any questions.
---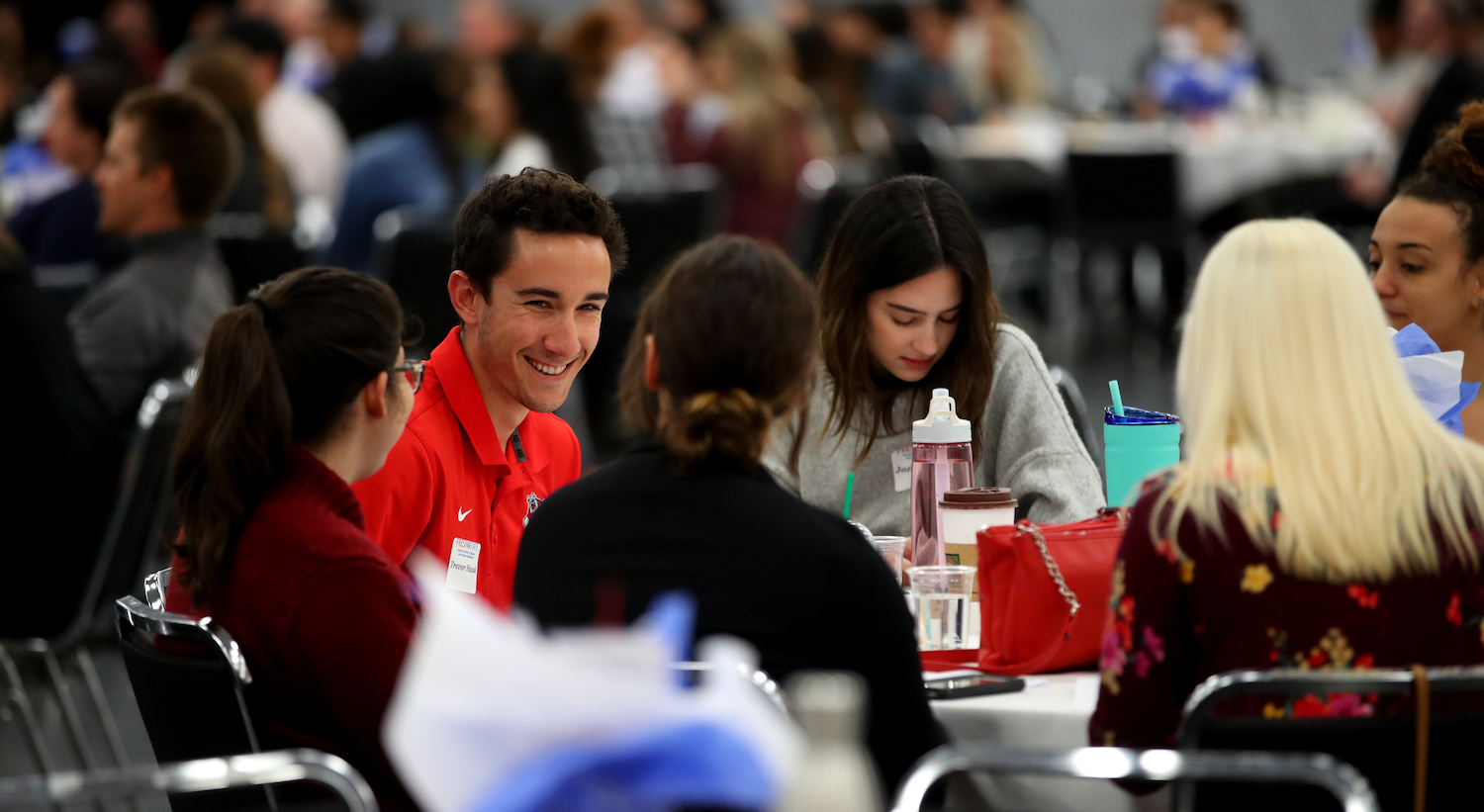 The Conference on Character and Civic Education is the longest-running character education conference in the U.S. and is designed specifically for students in the teacher education credential programs at both Fresno State and Fresno Pacific University.
This conference provides hundreds of student teachers with important concepts and considerations related to the ethical implications of what teachers do as professional educators. The student teachers are provided with information on local civic agencies that assist children and families with life issues. They also receive information on the ethical issues facing today's teachers and professionally appropriate ways of dealing with those issues, and with strategies to enhance character strengths in their students.
The Conference on Character and Civic Education reinforces the fact that our student teachers have a vital role in shaping a child's character.
Exemplary Schools Award
The 2023 Middle and High School Character Education Award Application can be found here.
Questions to think about:
How can schools promote core ethical values as the basis of good character?
How can schools foster an intentional, proactive, and comprehensive approach to core values in all phases of school life?
How can schools provide students opportunities for moral action?
Education Ideas
From the California Education Code
Section 233.5[a]:
Each teacher shall endeavor to impress upon the minds of the pupils the principles of morality, truth, justice, patriotism, and a true comprehension of the rights, duties, dignity of American citizenship, and the meaning of equality and human dignity, including the promotion of harmonious relations, kindness toward domestic pets and the humane treatment of living creatures, to teach them to avoid idleness, profanity, and falsehood, and to instruct them in manners and morals and the principles of a free government.
From Elementary Makes the Grade! (California Department of Education, 2000)
Recommendation 10: Develop and Reinforce Positive Character Traits
'Intelligence plus character--that is the goal of true education.' (Martin Luther King, Jr.)
Rationale
Effective schools seek to develop and reinforce character traits, such as caring, citizenship, respect, responsibility, and trustworthiness, through a systematic approach that includes adult modeling, curriculum integration, a positive school climate, and access to comprehensive guidance and counseling services. typical guidance lessons focus on self-awareness at the kindergarten level, social skills in grade one, personal behavior and friendship skills in grade two, anger management skills in grade three, conflict resolution in grade four, responsibility and goal setting in grade five, and skills for coping with stress in grade six (Elementary School Counseling and Guidance, 1999).
The State Board of Education has developed the Handbook on the Rights and Responsibilities of School Personnel (California Department of Education 1994), which contains information concerning what can and should be taught in public schools related to morals, civic values, ethics, manners, religion, democratic principles, understanding of human differences, responsible attitudes and behaviors, and respect for the dignity of all people. The California Department of Education has joined the national research and development effort on this issue through a pilot project, California Partnerships in Character Education, which investigates ways to implement character education.
Classroom curriculum is a natural means by which positive character traits can be reinforced. By integrating character education throughout subject areas, students can see its application to life situations. Students can study the personal character of heroes, heroines, and villains of times past and present, in social science and history. Moral dilemmas and character attributes can be discussed in literature, and the ethical consequences of falsifying results can be addressed in studying mathematics, physical education, and science.
The climate of a school can also reinforce positive character traits through the attitude of its staff and students, by policies and procedures, and through its physical appearance. Identifying adults within the school community who model positive character traits and ethical behavior can also serve as an effective way to support character development (Thomas and Roberts 1994).
Establishing positive character traits in elementary school students can be greatly enhanced through psychological and counseling services provided by specially credentialed educational specialists. Children establish lifelong behavioral patterns from ages six through ten--the first four years of school (California Department of Education 1992). To assist classroom teachers and parents in dealing with potential problems, counselors can provide early detection of mental and emotional problems among students in elementary schools. Counseling programs can also help prevent the types of problems that surface at the secondary level, or later in adulthood, by providing opportunities for students to develop feelings of self-worth and positive attitudes toward learning, work, and society (California Department of Education 1981). Finally, guidance and counseling services should be an integral component of each school's comprehensive school health system and should provide elementary-grade students with support and assistance in making healthy decisions, managing emotions, coping with crises, setting short-and long-term goals (California Department of Education 1994).
California still ranks last in the nation in the number of students per counselor (Urbaniak 1999). A first step toward providing quality programs and services to students is the development of a comprehensive guidance and counseling plan as an integral part of a total educational plan (California State Board of Education 1995).
An Example of Best Practice
Character education is a high priority at Sandstone Elementary School and has been integrated into all curricular areas; character is a part of the school climate, and all adults model appropriate behavior. Direct teaching of positive character traits and actions is provided through the collaborative efforts of the classroom teacher and the district counseling staff. Counselors meet the needs of at-risk students by working closely with parents or through small-group or individual counseling.
Parents and community members are united in promoting character education and rewarding positive behavior. Weekly bulletins describe notable deeds performed by staff, students, or classes, and praise is given to persons who have been diligent and have persevered in projects. Sandstone has replaced traditional holiday parties with community-or school-based community service-learning projects or philanthropies. Students tutor younger students and assist senior citizens in a breakfast program. Sandstone students have learned conflict resolution techniques, assisting peers in learning the techniques of problem solving without using violence or offensive language. Adults at Sandstone model kindness, cooperation, respect, and hard work. Compliments are given for acts of kindness, perseverance, hard work, honesty, and fairness. All staff, students, and community members understand the expectations for positive behavior, and consistent and fair consequences result when inappropriate choices are made. The school not only teaches and reinforces positive character traits but also embodies those traits as an institution.
Steps Along the Way
Each of the steps listed below identifies actions that schools can take to develop and reinforce positive character traits:
Develop a comprehensive guidance and counseling plan to provide direct student intervention and to assist teachers in designing preventive curricula.
Integrate character education concepts and traits into daily instruction./
Provide opportunities for students to apply character education concepts in school and in community service-learning projects.
Shared Responsibilities
The following stakeholders share these responsibilities toward ensuring the implementation of Recommendation 10:
Policymakers make counseling a high priority and commit funds to that end.
Community partnerships enable students to apply character education elements in service-learning or career-education activities.
The media highlight the positive work and achievements of students and other community members.
Districts budget for new character education resources/materials that can be used to positively influence students as a part of daily instruction.
Note: Elementary Makes the Grade! was developed by the Elementary Networks Office of the Education Support and Networks Division, California Department of Education. Copies of the entire publication are available for $10.25 each, plus shipping and handling charges. Orders may be sent to the California Department of Education, CDE Press, Sales Office, P.O. Box 271, Sacramento, CA 95812-0271.
Sixty Suggestions for Teachers and Administrators for Middle Schools
Identify levels of virtuous conduct and plan for virtue. Look for specific virtues amongst goals and objectives when planning lessons and extra-curricular activities; post clearly labeled good, bad, and indifferent examples of conduct from the curriculum and from student work.
Read about virtue. Does the library have a good supply of character-related materials and books? Teachers should use these materials and integrate them into their classroom.
Emphasize the relevance of virtue. Stress the connection between virtue and adult success; that is, the success of both prominent citizens and honorable adults from the community.
Praise virtue by identifying a weekly or monthly virtue (such as loyalty, honesty, respect, kindness, etc.). Teachers and the class can clearly define its meaning and appropriate behaviors can be described and role models can be identified. Students can be encouraged to practice the appropriate behaviors and the classroom or library can display relevant books and stories.
Honor virtue by ensuring that school or class newspapers or correspondence with parents properly praises the virtues displayed by individual or groups of students. For example, teachers can ask that student conduct on field trips be appraised by the place(s) they visit and that appreciation notes from "hosts" be mailed back to the school and communicated.
Praise and/or correct students in terms of their virtuous behavior. Institute a Character Honor Roll.
Praise virtue and denounce wrongdoing. Regularly discuss in class those examples of positive and disrupting behavior mentioned in local or national media and evaluate the effects of those behaviors. Stress simple, non-political examples and post clippings on a bulletin board.
Encourage the pursuit of virtue. Have students keep diaries with a focus on their own behavior and pursuit of virtue. Adopt a policy of privacy for these diaries.
Recognize and reward virtue. Make virtuous behavior equivalent to academic achievement in recognizing students for weekly, monthly or end of year awards. Hold regular informal ceremonies, such as breakfast with the principal, for students, their parents and teachers to recognize such behaviors. Use the media to praise virtuous behavior in their broadcasts and transmit news releases to them about pupil achievements, especially those regarding student character.
Strengthen school-home ties by requiring teachers to make home visits or phone calls to each new student's parent(s).
Keep parents informed through notes, phone calls, newsletters and meetings emphasizing that you want them to be promptly informed about their children's progress and behavior.
Heighten group loyalty. Symbolize your school or classroom community with a logo or motto and a school song.
Strengthen the school community by organizing the school program so that students have increased and more intense contact with a limited group of faculty and pupils. For example, elementary teachers can move through several years with the same students; middle school and high school teachers can teach the same subjects (e.g., algebra, geometry, algebra II, etc.) to the same group of students over successive years.
Treat patriotism seriously. For example, the flag salute should be conducted as a brief, respectful, on-time and daily ceremony.
Strengthen student ties to their community by having older students mentor younger ones and by having all students perform community service. Upper elementary students can read to younger children; high school students can help elementary students with sports activities and homework, etc. All students can perform helping activities in their communities by visiting a nursing home, painting over graffiti, etc.
Enjoy each others' company by ensuring that each school as an effective social committee to increase sociability amongst the faculty.
Give character a priority in school planning. Provide time at staff and administrative meetings for regular discussion of character-related issues and policies. Write an educational philosophy in clear and comprehensible language articulating the character and academic goals of your school and disseminate it to parents and students.
Evaluate student character formation, and re-assess policies if necessary, through such activities as conduct at assemblies, politeness towards school visitors, levels of theft and vandalism, levels of involvement in extracurricular activities, number of discipline referrals, and treatment of students with disabilities. Document character progress on student report cards.
Communicate about character. Evaluate the school and classroom(s) formal communication system for character related themes.
Hire faculty and staff who care about character. Principals and others making hiring decisions should identify traits of for-character teachers; for example, those willing and able to handle extracurricular activities and those with a commitment to improving pupil character formation.
Lead by example by picking up trash, using appropriate language in class, speaking respectfully of colleagues and maintaining a professional demeanor in behavior and dress.
Heighten faculty consciousness about morality by using moral terminology, e.g., "we have a responsibility to...", "my neglect led him to...". Admit mistakes and offer to correct them and encourage students to do the same. It is difficult to practice a virtue or principle when lacking a vocabulary for expressing it.
Maintain order. Have a faculty committee, perhaps with student and parent input, annually review and recommend revisions in the school discipline and dress codes, and expectations for behavior in the school and on school grounds.
Establish a dress code covering unacceptable clothing or offensive logos on clothing, hair length and earrings for boys, hats or caps worn in class. Schools may wish to consider a uniform dress for all students.
Constrain classroom interruption by the PA system.
Test school discipline. Do students feel safe in school bathrooms? Are they kept clean?
Stimulate diligence by ensuring that your grading system invites even the best students to perform well by improving their work.
Show the relevance of immediate learning to future life roles by inviting employers/parents with related jobs to talk to students about connection between school subjects and job success. These adults should also discuss the job-related benefits of appropriate attitudes such as good work attitude, diligence, courtesy, literacy, neatness.
Celebrate learning by holding a formal, celebratory opening of the school year. In some countries the school year begins with a parade and students bring flowers to teachers. In other countries the whole society has a set aside day to honor teachers. In our country, by contrast, students are seen on local news programs bemoaning the end of a long summer vacation.
Use graduations to motivate lower grade students. Most graduations are only for graduates, their relatives and friends. But some schools hold two successive ceremonies, the second ceremony to inspire continuing students to want to improve so that they too can continue their schooling.
Foster respect for heroes by having students write papers on real people they admire and why. These heroes can come from personal contact, the media or formal reading.
Honor those who have achieved in the past by contributions to the nation, the state or the local community. Collect portraits and other memorabilia of your school's namesake or other prominent local citizens along with clear texts describing why they are honored.
Study important people from history to acquire a sense of justice and compassion or of greed and cruelty learned through such study.
Study heroes, but don't confuse celebrity with virtue.
Use alumni as role models and bring back those who have led successful lives as citizens, workers or parents. Display photographs of graduates who have won significant awards for heroism or contributions to their fields. Such displays enrich the tradition of the school.
Memorialize the present by encouraging students and faculty to do things worthy of memorialization and chronicle those actions on a prominent school display case and in a permanent scrapbook.
Encourage teamwork. Teach students about competitions, helping them see when it is valuable and when it is not.
Recruit students from local universities or community colleges, many of which encourage service learning for their students, to help improve the school's sports program or to mentor students.
Teach good sportsmanship by defining what it means and explaining its relevance. Hold students accountable for proper conduct in athletic events. Have coaches draft a code of conduct for participants and themselves.
Analyze your classroom or school ceremonial life by holding frequent, well designed and varied ceremonies that support the character goals of each class or the whole school.
Open and close school assemblies with a flair--colorguards marching to the stage, or an appropriate song. Some elementary schools have the high school band open their significant ceremonies.
Use art and music to promote virtue by displaying prints of historic people or inspiring proverbs to decorate classrooms or halls and having the school band learn and play patriotic music at assemblies.
Use music that can be shared, and sung. One important function of music is to channel the emotions and shape the soul, important functions of education as well.
Build community spirit and pride by having students, teachers and administrators assist in keeping the school grounds clean. Don't use this community responsibility as punishment or leave it only to the school custodian, but make it a responsibility of all students.
Encourage reflection by starting each day, or each class, with a brief period of silence.
Teach ethical reflection by encouraging students, when controversies arise, to get the facts, discuss issues with others, weigh the evidence, and make a decision.
Practice empathy by teaching students to understand and interpret the conduct and attitudes of others and to appreciate others' hardships and disadvantages.
Foster gratitude by having students write thank-you notes to former teachers or others they should be grateful to, such as bus drivers, custodians, school board members, parents, administrators or community members who have volunteered time or money to the school. Hold "Thank You" occasions for those special people.
Explicitly teach social skills such as learning that feedback is essential to success and how to give and take criticism.
Teach commitment by providing varied activities such as an instrumental music program, intra-mural sports, school newspaper, extracurricular academic group projects, school helpers where students are both encouraged to participate and subject to higher expectations, and establish a no-quit policy after the first week or two.
Suppress wrongdoing by establishing simple, unpleasant, means of deprivation. Though students may be involved in the formation of their classroom rules, they should not be responsible for monitoring and maintaining classroom order.
Foster kindness by activities such as assigning an older students to mentor younger ones, or otherwise defining ways students can help each other.
Teach thrift and money management by soliciting the help of a local bank to establish a school bank.
Maintain justice by suppressing student efforts to scapegoat other pupils.
Teach courtesy by having students and teachers greet each other by name each morning.
Teach responsibility by holding students accountable for completion of homework, returning books on time to the library.
Discourage drinking. Help students form a Students Against Drunk Driving (SADD) chapter.
Do not discriminate against religion by selecting textbooks and readings that ignore the very real role played throughout the history of America by religious leaders such as the Pilgrims in the 17th century and Martin Luther King in the 20th.
Always remember that conflicts not settled fairly erode the moral sense of the school.
Always remember that work is one of the basic ways to affect the lives of others. Academics and character go hand-in-hand. High standards are expected in each or both will fail.
2020
Alpine Vista Elementary School
Tulare City School District
Harvest Elementary School
Central Unified School District
Pleasant Elementary School
Tulare City School District
Tarpey Elementary School
Clovis Unified School District
Bud Rank Elementary School
Clovis Unified School District
John S. Wash Elementary School
Sanger Unified School District
Red Bank Elementary School
Clovis Unified School District
Temperance-Kutner Elementary School
Clovis Unified School District
Centerville Elementary School
Sanger Unified School District
Liddell Elementary School
Central Unified School District
Riverview Elementary School
Clovis Unified School District
Washington Elementary School
Mendota Unified School District
Century Elementary School
Clovis Unified School District
Malaga Elementary School
Fowler Unified School District
Ronald Reagan Elementary School
Kingsburg Elementary School District
Webster Elementary School
Golden Valley Unified School District
Cooper Hill Elementary School
Clovis Unified School District
Marshall Elementary School
Fowler Unified School District
Ronald W. Reagan Elementary School
Sanger Unified School District
Wilson Elementary School
Sanger Unified School District
Del Rey Elementary School
Sanger Unified School District
Mickey Cox Elementary School
Clovis Unified School District
Roosevelt Elementary School
Kingsburg Elementary Charter School District
Wilson Elementary School
Tulare Unified School District
Dry Creek Elementary School
Clovis Unified School District
Miramonte Elementary School
Clovis Unified School District
Sequoia Elementary School
Sanger Unified School District
Woods Elementary School
Clovis Unified School District
Fremont Elementary School
Fowler Unified School District
Mountain View Elementary School
Clovis Unified School District
Sierra Vista Elementary School
Clovis Unified School District
Fugman Elementary School
Clovis Unified School District
Nell Dawson Elementary School
Coalinga Huron Unified School District
Strathmore Elementary School
Strathmore Union Elementary School District
Garfield Elementary School
Clovis Unified School District
Pioneer Elementary School
Pioneer Union Elementary School District
Susan B. Anthony Elementary School
Fresno Unified School District
Past Keynote Speakers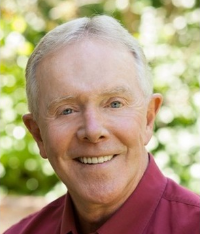 Dr. Hal Urban
Recipient of the Sanford N. McDonnell Award for Lifetime Achievement in Character Education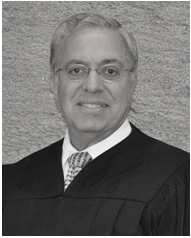 Justice Charles Poochigian
California Court of Appeal
Former California State Senator