Master of Arts in Special Education
Carolyn Dobbs Special Education Teacher of the Year Award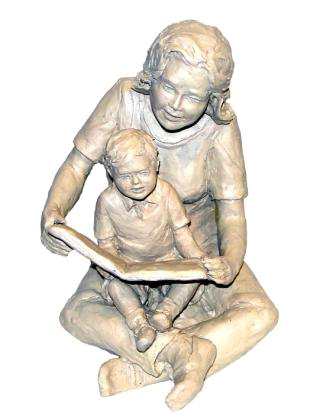 Mary Carolyn Dobbs (1911 - 2011), a California State University, Fresno alumna, became a teacher and internationally renowned pioneer in special education.
Dr. Dobbs was awarded an honorary Doctorate of Humane Letters from the California State University at Fresno State's 2004 Commencement. The honorary doctorate recognized her contributions to special education through her advocacy at the state and national levels and her tireless efforts to win teaching and legislative improvements for children with special needs.
Her selfless work brought significant changes at the state and national levels in the classroom and in everyday life for students, and she also was an advocate for support and assistance for teachers of special needs pupils.
The Carolyn Dobbs Special Education Teacher of the Year Award recognizes the importance of the work of special education professionals.
Award Recipients
The event for 2020-2021 was cancelled due to COVID restrictions.
| Year | Name |
| --- | --- |
| 2023 | Meredith Pulliam |
| 2022 | Christoph Lusse |
| 2019 | Warren Bisel |
| 2018 | Yvonne Carlon & Leslie Hoffman |
| 2017 | Juan Contreras, |
| 2015-16 | Meaghan Young & Cheryl McDonald |
| 2014 | Brenda Hancock |
| 2012-13 | Libby Trutna & Leslie Cox |
| 2011 | Donald Rotella |
| 2010 | Claudia Woods |
| 2009 | Candace Mucci |
| 2008 | Carolee Clayton |
| 2007 | Laurie Hoke |
| 2006 | Marilyn Marsh |
| 2005 | Jeanne Cox |