Master of Arts in Early Childhood Education
Apply to the M.A. in Early Childhood Education Program
---
Application Deadlines
The deadlines below apply to both the Cal State Apply and Kremen School Application.
application deadlines

| Spring 2021 | Fall 2021 |
| --- | --- |
| Closed | June 1, 2021 |
Two Applications Required
Kremen School Application: See below for the program application.
Fresno State Application: Apply at Apply.

If you are a current post baccalaureate student at Fresno State, you do not need to apply to the university, you need to submit a Major Change form requesting to add to your current program.
Submit Your Kremen School Application
Email: Application and supporting documents may be emailed to kremengradapp@mail.fresnostate.edu. For letters of recommendation, your recommender may mail the letter and rubric to the address below, or email the letter and rubric to the email mentioned above. A copy of the rubric may be downloaded here. Please have your recommender put your name in the subject line.
Mail: You may include your sealed letters of recommendation in your application packet. Applications may be mailed to:
Kremen School of Education and Human Development
Center for Advising and Student Services
Attn: Renee Petch
5005 N. Maple Ave. M/S 301
Fresno, CA 93740
Kremen School Application Process
Provide copy of Cal State Apply confirmation page as proof of application, or
Provide copy of unofficial Fresno State transcripts showing current enrollment.
Provide a copy of all unofficial transcripts (or copy of official transcripts).
Graduate program applicants must have a minimum GPA of 2.75 in the last 60 semester (90 quarter) units attempted and a minimum of 2.75 on any Post Baccalaureate work at Fresno State.
This is a 1 -2 page, typed statement of your purpose for applying to the program. Focus on your present situation and your short and long-term professional goals. The form is included in the program application packet.
Include letters of reference and rubrics from instructors, supervisors, or other individuals who are in a position to evaluate you in terms of your potential for graduate student in the program. The rubric form is included in the program application packet.
You must meet this requirement by one of the following:
Obtaining a minimum of a 41+ on the California Basic Education Skills Test (CBEST) writing portion, or pass all sections of the entire test (provide copy).
Passing all 3 sections of the CSET Multiple Subject test and the Writing Skills test (provide copy).
Obtaining a minimum passing score on the Upper Division Writing Examination (UDWE) as an undergraduate.
Earning a grade of "B" or better in any "W" course taken at Fresno State.
Substitution request approved by the Graduate Coordinator for course taken at another institution.
To have courses that you have taken at another institution reviewed for substitution, please complete the
Writing Competency Substitution form.
Please contact Program Coordinator, Dr. Dr. Feiyan Chen for additional program requirements.

Email: fchen@csufresno.edu
Phone: 559.278.0222
If you are an International Student the TOEFL is a requirement for admission to Fresno State. Verification of the TOEFL score is provided to the program by the International Admissions Office.
Early Childhood Education Specialist Credential Requirements
In addition to the above requirements, credential applicants:

Must provide evidence of passing the CBEST.

Must provide copy of valid California Multiple Subject Teaching Credential.

Must verify with Program Coodinator your two years of experience at two levels of Early Childhood Education at the time the specialist credential is bestowed (credential only).

Must be qualified for ECE Master Teaching permit (BA/BS plus 12 units of ECE or Child Development and 3 units of supervised ECE Fieldwork or a valid Multiple Subject Teaching Credential). Please contact the Program Coordinator for additional information.
---
Questions?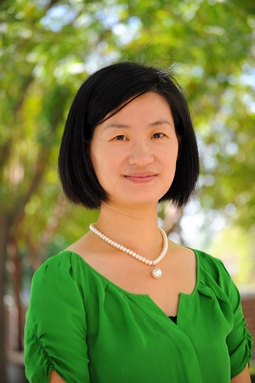 Contact the Program Coordinator
Dr. Feiyan Chen
fchen@csufresno.edu
559.278.0222
Student Services
Room: ED100
Phone: 559.278.0300
Email: kremenschool@csufresno.edu
Graduate Admissions Analyst: Renee Petch
Frequently Asked Questions
Have questions? Visit our FAQ page for additional information.
Student Resources
Fresno State offers many avenues to receive assistance. Visit our Resources page.