Master of Arts in Higher Education Administration and Leadership
Apply to the M.A. in Higher Education Administration and Leadership Program
---
Application Deadlines - Fall 2021
application deadlines
Cal State Apply
Kremen School Application
March 1, 2021

March 1, 2021 - prioriy deadline

March 15, 2021 - secondary deadline
Two Applications Required
Kremen School Application: See below for the program application.
Fresno State Application: Apply at www.calstate.edu/apply.

If you are a current post baccalaureate student at Fresno State, you do not need to apply to the university, you need to submit a Major Change form requesting to add to your current program.
Submit Your Kremen School Application
Email: Application, letters of recommendation and supporting documents may be emailed directly to KremenGradApp@mail.fresnostate.edu. If your recommender would prefer to keep their letter confidential, they may email the letter directly to the same email address. Please have your recommender put your name in the subject line.
Mail: Applications may be mailed to:
Kremen School of Education and Human Development
Center for Advising and Student Services
Attn: Renee Petch
5005 N. Maple Ave. M/S 301
Fresno, CA 93740
Kremen School Application Process
Provide copy of Cal State Apply confirmation page as proof of application, or
Provide copy of unofficial Fresno State transcripts showing current enrollment.
Provide a copy of all unofficial transcripts (or copy of official transcripts).
Graduate program applicants must have a minimum GPA of 2.75 in the last 60 semester (90 quarter) units attempted and a minimum of 2.75 on any Post Baccalaureate work at Fresno State.
Forms with writing prompts are included in the application packet.
Include letters of reference from instructors, supervisors, or other individuals who are in a position to evaluate you in terms of your potential as a graduate student in the program.
You must meet this requirement by one of the following:
Obtaining a minimum passing score on the Upper Division Writing Examination (UDWE) as an undergraduate.
Earning a grade of "B" or better in any "W" course taken at Fresno State.
A "B" or better in an upper division writing course from an accredited institution
Substitution request approved by the Graduate Coordinator for course taken at another institution.
To have courses that you have taken at another institution reviewed for substitution, please complete the Writing Competency Substitution Request form.
Include a copy of current resume.
If you are an International Student the TOEFL is a requirement for admission to Fresno State. Verification of the TOEFL score is provided to the program by the International Admissions Office.
Questions?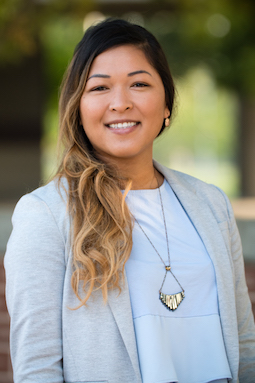 Contact the Program Coordinator
Dr. Varaxy Yi Borromeo
varaxy@csufresno.edu
559.278.0309
Student Services
Room: ED100
Phone: 559.278.0300
Email: kremenschool@csufresno.edu
Graduate Admissions Analyst: Renee Petch
Frequently Asked Questions
Have questions? Visit our FAQ page for additional information.
Student Resources
Fresno State offers many avenues to receive assistance. Visit our Resources page.