Teaching Fellows Scholarship Program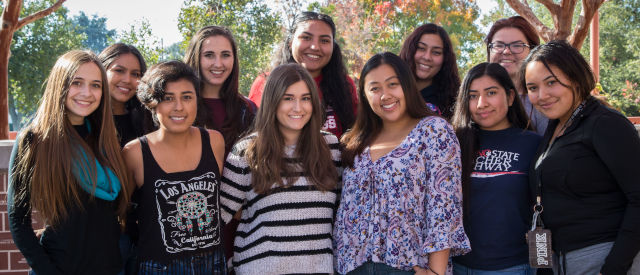 The Office of Community-Based Learning (CBL) in the Kremen School of Education and Human Development at California State University, Fresno facilitates an honors program for future teachers known as Teaching Fellows. This program is made possible through a partnership with the California Teaching Fellows Foundation (CTFF).
The program recruits high school seniors and CTFF employees who plan to teach, and provides an enriched cohort experience for Teaching Fellow Scholars as they complete degrees and credentials. Program participants are placed part-time as teaching assistants or tutors in low performing schools and receive financial assistance and personalized support through a counselor and staff in the Office of Community-Based Learning. Enrichment opportunities include summer travel study and other events such as white water rafting and in-state excursions to historical or educational sites. Twenty-five future teachers are selected for the scholarship program each year.
In addition to the scholarship program, CTFF employs a much larger cadre of Fresno State students who are placed in paid, part-time positions to gain early field experience in education. Teaching Fellows provide tutoring, mentoring, and after school program assistance in local schools. They are recruited as undergraduates and may be enrolled across a variety of college majors or disciplines. More than 500 CSU Fresno undergraduates participate annually in this segment of the program.
All Teaching Fellows participate in the Teaching Fellows Academy one Saturday per month to improve skills in assets-based youth development, social-emotional development, literacy for second-language learners, problem-based learning, and a variety of topics that enhance their current work in schools and their future skill sets as teachers.
Application and Documents
For more information, please email Anahy Escalera at aescalera@mail.fresnostate.edu or call (559) 278-0293