Master of Science in Counseling
School Counseling Ambassadors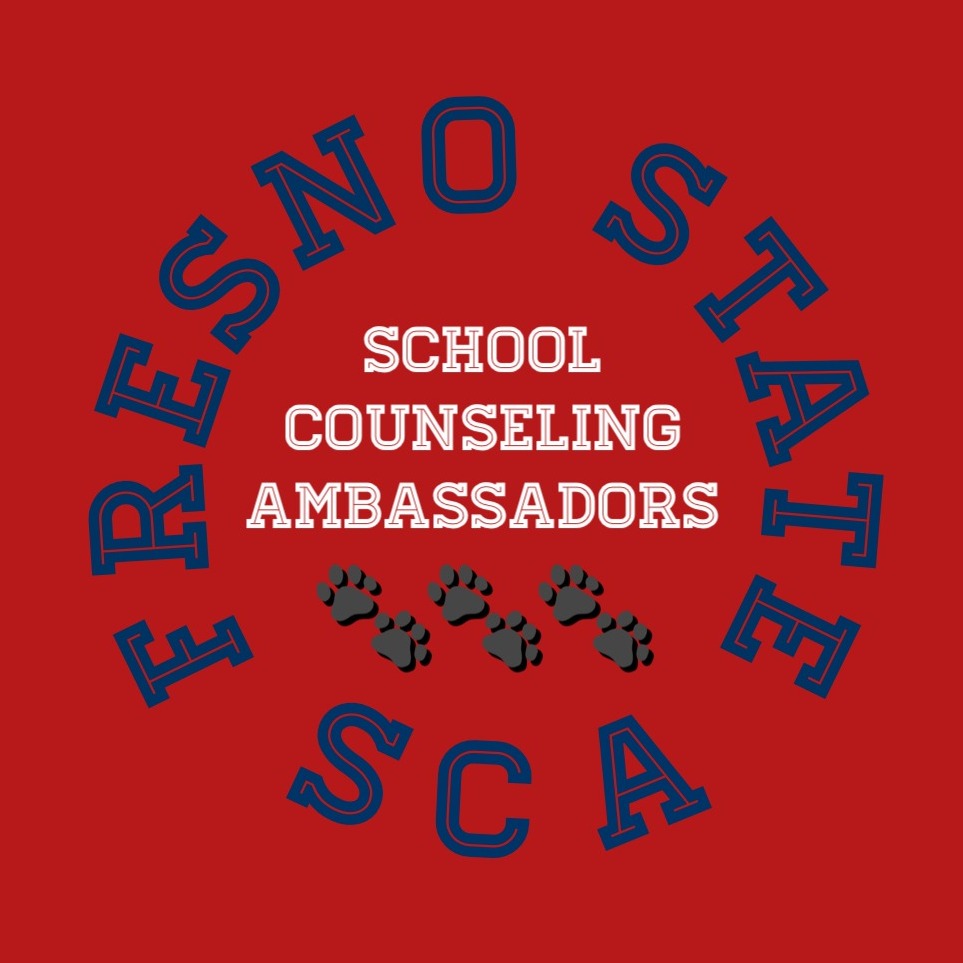 Each year students with strong school counselor identities and academic achievements are awarded the Benjamin Kremen and Marion Kremen Scholarship. This year six deserving students were awarded. These students presented a desire to serve the community in the capacity of the school counselor role. This promising group of graduate students understand the importance of serving all K-12 students and families, advocacy, and present an equity lens. The awardees have the opportunity to volunteer as ambassadors for the program in multiple capacities; assisting with recruitment, peer consulting and branding the program.
Application Information: Scholarships shall be awarded to deserving students who are currently enrolled in a master's program in the Kremen School of Education and Human Development. Recipients shall be those who maintain a 4.0 GPA and who are interested in being guidance counselors in schools across the United States. Link to application: http://www.fresnostate.edu/studentaffairs/financialaid/scholarships/scholarshipapplication/index.html
Osmara Bautista
My name is Osmara Bautista. I was born in Guadalajara, Mexico and moved to the United States at the age of five. I lived in Escalon, California all my life until I recently moved to Fresno, California. I earned my Bachelor's degree in Psychology at UC Merced. I always wanted to work with children with the intention of helping them achieve their full potential. Throughout my undergraduate years, I had the opportunity to connect and help students as a teacher's assistant. This experience further helped me decide the career that I'm currently pursuing. I believe that a school counselor serves a critical role in the emotional and academic growth of a student. As a future school counselor, my goal is to provide every student with the same opportunities and treat them with dignity, respect, and worth.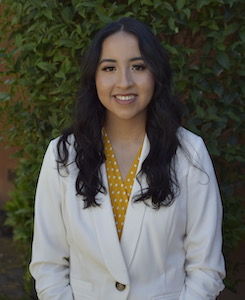 Rebecca Flores
My name is Rebecca Flores and I am proud to be a student in the M.S. in School Counseling/PPS Program at Fresno State. I was born and raised in Fresno, but moved to Tijuana, Mexico for six months when I was halfway through getting my college degree in Psychology. I moved to Tijuana to work as a volunteer intern for an organization that builds small homes for those living in poverty in Tijuana and its surrounding cities. I have always had a passion for serving others, and that experience was just a small part of why I am working towards a career as a School Counselor. When I came back from Mexico, I continued my degree while working as a substitute teacher for over two years. My experience working directly with K-12 students solidified my desire to be a School Counselor. As a soon-to-be School Counselor, I firmly believe in providing support and equity to all students and I am excited to be a part of students' journeys toward success!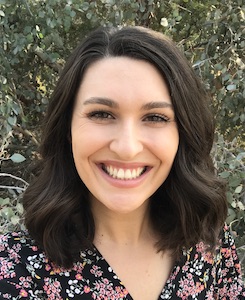 Sylvia Gervacio
My name is Sylvia Gervacio and I am a first-generation college student. Born and raised in the Central Valley, I stayed near my community to attend college. I graduated from Fresno State with my Bachelor's degree in Psychology. Since graduating, I have worked in different fields: mental health, social services, and in education. I am currently working in a local school district as a Tier II Intervention Specialist. My passion for advocacy is rooted in my personal life. As a daughter of Mexican immigrants and through my professional experiences, my passion has continued to grow. It was in my professional role as a Family Advocate that I was able to clearly see the need for advocacy and the enormous difference it can make for students and their families. It was then that I knew my career goal- to become a supportive and resourceful school counselor. As a school counselor, I want to provide an environment for students to grow, have access to knowledge on educational opportunities and rights, as well as highlight their strengths and endless capabilities. I am thrilled and honored to continue working alongside students to support them toward a brighter future.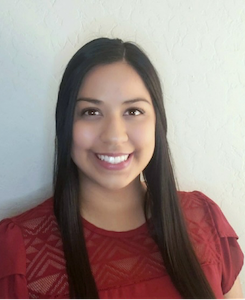 Karina Ibarra (Campos)
I am Karina Ibarra (Campos), born in Michoacan Mexico. I have a Bachelor of Arts in Child Development and a minor in counseling from California State University, Sacramento. While obtaining my undergraduate degree at CSU, Sacramento I was placed on the Dean's Honor List (2015-2018) and graduated cum laude. I have roughly five years' experience working in education. I also had the opportunity to work in a non-profit organization with low-income young adults in the valley. These experiences allowed me to witness the high number of students in need of academic guidance and career counseling. My desire towards the profession of school counseling also stems from my love of education and my passion for helping others. I believe that with the right support provided, all students can succeed academically. One of my goals as a school counselor is to provide all students the support and resources needed to be successful in their educational careers while also trying to find their individual purpose in life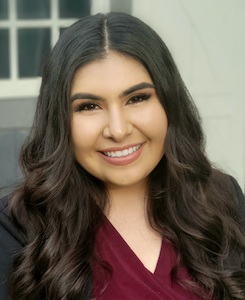 Maria Infante Cuevas
My name is Maria Infante Cuevas. I was born in Mexico but I have lived in Fresno for twenty years. I've worked in education for roughly six years, first through afterschool programs, later as a substitute teacher, and now as a school counseling intern. My passion for school counseling began while I pursued my Bachelor's degree in Sociology. As a first-generation immigrant college graduate, I understand the cultural discrepancies and inequality that exist in education. Therefore, a driving force in my school counselor philosophy is to equalize the field for children by providing them with support that is specific to their experience. I believe limitations should not exist when it comes to student success.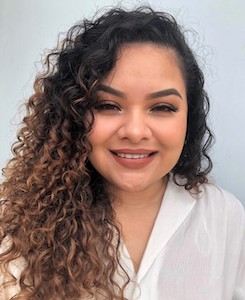 Alyssa Merritt
My name is Alyssa Merritt and I am a Fresno native. I received my undergraduate degree in History and my teaching credential from Fresno State. I taught History in Madera for seven years and I have experience as a classroom teacher, after-school intervention teacher, 504 Coordinator, and peer mentor advisor. I made the decision to return to Fresno State for my Master's in School Counseling and PPS Credential as a part-time student in response to the struggles that I witnessed in my students. In my classroom, I saw many students who felt like they did not have a clear understanding of how their schooling related to their future. Many students questioned "How is this going to help me later?" and had difficulty making both short- and long-term goals. They had challenges coping with the everyday difficulties of adolescence and with the prospect of "their future." My aim as a School Counselor is to teach and equip students with the necessary skills to cope with their current stressors and to help them make plans for their future. I want to help create opportunities for students to explore their options, dream big, and empower them with the tools and resources they need in order to achieve success.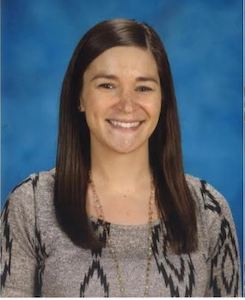 Diana Moron Guzman (Torres)
My name is Diana Moron Guzman (Torres) and I was born in Chucandiro, located in Michoacán, Mexico. I have a Bachelor's degree in Sociology, Education, and Chicanx Studies from UCLA. I am currently a substitute teacher employed at four different districts within Tulare County. In the past, I have worked as a resident advisor for international students, a distance learning assistant, a library assistant, a substitute teacher in Mexico, and a tutor for high school students. After learning about the education system, I grew passionate about serving K-12 students as a school counselor. Eventually, I would like to develop a non-profit organization that will help students with their mental health, as well as with their college and career development. Some of the awards I have received are College Honors from UCLA, Dean's Honors list in both my undergraduate and graduate years, certified mediator, valedictorian from Porterville High School, and various scholarships. Currently, I am a mentor for the Central Valley Latino Professional Network, a member for Chi Sigma Iota, and a member of the Dell Scholars Alumni Network. Previously, I was the project director and administrative coordinator for the Central Valley Project at UCLA. My goal is to strengthen my leadership skills and continue to serve my community.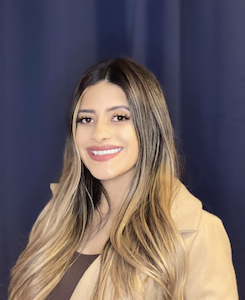 Sarah Pereira
My name is Sarah Pereira. I was born in Clovis, and I am proud to have lived in Fresno County all my life. As a first-generation college graduate, I have gained a passion for education, facilitating youth development, and making an impact on my local community. In the past, I have worked as a math tutor, which led me to my current role within Clovis Unified as an at-risk youth liaison. My current caseload includes youth from foster, group homes, homelessness, migrant, socioeconomic disadvantage, English language learners, and mental health issues. My position allows me to serve as an advocate/mentor to teens who typically experience home life challenges and help remove barriers to educational excellence. I provide social-emotional support to my students so they can learn to cope, build skills, and obtain both short- and long-term goals. My hope as a School Counselor is to be the one positive and supportive adult relationship in a student's life that could inspire them to dream big, explore their options and discover their potential.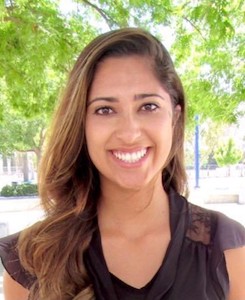 Tania Sanchez
Hello! My name is Tania Sanchez and I am ecstatic to serve as a school counseling ambassador for this rewarding program. I am a Fresno native and received my B.A. in psychology with a communication minor from Fresno State. Throughout my undergraduate experience, I gained a copious amount of experience working in the education field. I received experience in clerical work in a high school setting as well as served as a mentor and counselor intern for Fresno State's Educational Opportunity Program. Gaining professional experience in these fields affirmed my interest in pursuing a career in school counseling. Our youth undergo drastic developmental changes which may impact their emotional stability and social development. My goal is to aid students to better understand themselves to achieve and maintain their physical and mental well-being. Coming from a low-income, first-generation background, I want to encourage students to overcome boundaries and strive towards greatness. I am excited to provide students with the proper guidance and encouragement they will need to be well-prepared for life-long learning and development. I am also proud to be in a field where I will be able to make a difference in the lives of our future generation.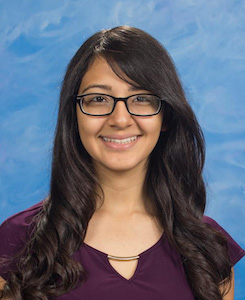 Cheryl Surdyk
My name is Cheryl Surdyk and I am proud to be representing Fresno State's School Counseling program as an Ambassador. I am from Los Angeles and pursued my bachelor's in Psychology at UC Santa Barbara. I have experience as a teacher assistant, ABA therapist, and special needs para educator. My culmination of experiences working in a school environment gave me insight into the barriers of education inequity. It was a struggle for each child to receive the individualized attention, resources, and IEPs they deserved. I now feel a strong calling to create a positive impact on our youth and future leaders. My hope as a school counselor is to be a strong leader in advocating for the student's voice by creating a safe and approachable environment. I am excited to take on an ever-changing field and facilitate change in California's school systems.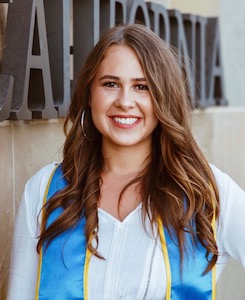 Iselda Valero
My name is Iselda Valero and I am from Visalia, California. I attended CSU, Long Beach for my Bachelor's in Social Work. I have dedicated my adult life to helping others including tutoring migrant students, providing case management for students and families with mental health challenges, and assisting seniors in acquiring affordable housing. My passion for helping others can be attributed to the challenges I have experienced in my life. I attribute my own success to the programs, teachers, and counselors at my high school that encouraged me to pursue my dreams despite my circumstances. My desire to be a School Counselor comes from wanting to help students who struggle academically and social emotionally. Although we cannot control childhood and the upbringing we are afforded, we can change the trajectory of our lives through education.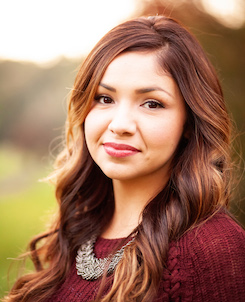 Tanya Navas Vargas
I am Tanya Navas Vargas, born in the State of Mexico, Mexico. I moved to Hayward, CA at the age of two. I attended elementary school there and moved to Fresno, CA where I began middle school and currently reside. I earned my Bachelor of Science in Business Administration at Fresno State. I have worked with children through internships in the Migrant Education Program through the Fresno County Superintendent of Schools. I am currently employed with the California Labor Commissioner's Office. My goal is to apply my skills in a K-12 school setting and contribute to the journey to happiness and success of the children in our community. I enjoy being involved in our campus community and helping other students achieve their academic goals. Currently, I am the Secretary for our campus' chapter of Chi Sigma Iota, the international counseling, academic, and professional honor society. I am dedicated to being a strong advocate for children in my future role as a school counselor.