Enseñamos en el Valle Central
Meet our Team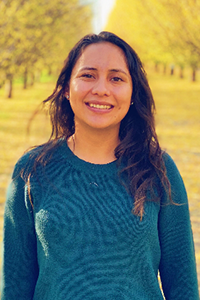 ACADEMIC ADVISOR
Marivel Bravo-Mendosa
My name is Marivel Bravo-Mendosa and I am an alumni from Fresno State. I was born in Santa Maria, CA and am a first generation Latina. My parents grew up in Michoacan, Mexico and migrated to the United States before my siblings and I were born. I am the oldest of four, two who are with special needs. After finishing high school, I was the first in my family to be college bound. I graduated from UC Santa Cruz with a combined degree in Sociology/Latin American and Latino Studies. Shortly after, I moved to Fresno to pursue a master's degree in Counseling in the Student Affairs and College Counseling option at Fresno State. I also obtained a Pupil Personnel Services credential from the PPS program and graduated from the masters program in May 2019. I am very excited to be part of this team and to work with Enseñmos en el Valle Central. I am looking forward to advocating for all students as an advisor and to support them in pursuing their college and career goals at Fresno State and beyond.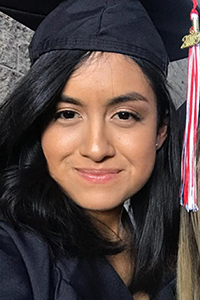 UNDERGRADUATE PROJECT ASSISTANT
Dori Trujillo
Dori Trujillo is a senior at Fresno State with a Liberal Studies Major. In Fall of 2019, she transferred from Fresno City College after completing the Associate of Arts degree in Elementary Teaching Education. Dori has been a part of the Americorps programs at Fresno Unified School District, which allocates literacy support for first grade students so that they are at reading level by 3rd grade, therefore nourishing a student's future academic potential. While she continues to work on her undergraduate degree, Dori is the Ensenamos en el Valle Central Undergraduate Project Assistant. She hopes to become a great teacher one day and support bilingual students by nurturing and teaching them to see their language as a strength.
TEACHER PATHWAYS AMBASSADOR
Jessica Loera
Community College Ambassador
Jessica Loera grew up in Orange Cove, CA. Jessica attended Orange Cove High School and after graduation entered CSU Fresno. Throughout her undergraduate experience, Jessica worked with programs such as Reading and Beyond, Community Youth Ministries, and Scholars in Service, leading her to major in Liberal Studies. Due to her involvement within the education system, Jessica decided to enter the Student Affairs and College Counseling Master's program at Fresno State. As a first-generation student herself and now a current counselor with Fresno City her overall goal is to inspire other young Latinx individuals to pursue higher education and provide knowledge, support, guidance and the resources necessary to help others succeed. "Sí se Puede!"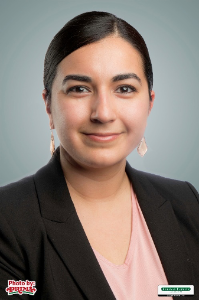 TEACHER PATHWAYS AMBASSADOR
Gladys M. Villanueva
Bilingual Teacher Preparation Ambassador
Gladys Villanueva is a graduate of the Multilingual Multicultural Education master's program at California State University, Fresno. She has a Bachelor's in Child Development and over a decade of experience in the field of early childhood education. She is an AmeriCorps alumni, having served as a tutor and team leader for Jumpstart Fresno State early in her undergraduate career. It was as an AmeriCorps tutor where she first appreciated the importance of serving young children in low income neighborhoods and promoting early literacy. She has also worked in a dual immersion preschool in downtown Fresno and is the President of the Central California Chapter of the California Association for the Education of Young Children. Similar to Jumpstart's mission of helping children enter school prepared to succeed, she believes in the need to help central valley teachers enter the classroom prepared to succeed. She is committed to building solid multilingual and multicultural community relations as well as mentoring and guiding credential teachers to reach their full potential serving culturally and linguistically diverse learners.
Check out what we have been up to!