Master of Science in Clinical Rehabilitation and Mental Health Counseling
Making a Difference in the Community
What our graduates are saying: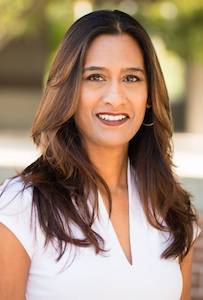 "Working with people with intellectual disabilities has been a dream of mine since I assisted at Special Olympics at the age of 12. The Rehabilitation Counseling program gave me the tools to make my dreams come true. Today I run a program that provides services for students with intellectual disabilities at a post-secondary level. There is no other degree that specifically teaches you skills to work with people with disabilities."
- Shail Lopez-Ortiz, Executive Director at Wayfinders
2001 graduate
What referring agencies are saying:
"Persons with disabilities often fall between the cracks in receiving services that many of us could obtain easily. One service that is very difficult for many people with disabilities to get is meaningful counseling. Some cannot afford to pay for it, and for others, they only have access to counselors who do not understand the effects their disabilities have on their lives.

The Fresno State Rehabilitation Counseling Center provides counseling services at no cost for individuals whom the Center for Independent Living refers. Even more significantly, perhaps, they have counselors-in-training who have significant instruction in disability issues and are very qualified to assist our clients. The Counseling Center has provided much needed assistance to persons with disabilities who desperately need counselors who can relate to disability issues."
Bob Hand, Executive Director
Center for Independent Living
---
"All clients this year, with the exception of 1 or 2, stated they loved the services and continue to go. The clients that are attending additional therapeutic counseling have displayed a lower relapse rate and stay engaged in treatment longer than clients that are not receiving this service. The vast majority of our clients actually graduate from treatment successfully.

When asked what kind of benefits they received from this service, the majority stated they recognized that there was much more involved regarding their substance addiction than just becoming addicted. Many recognized that the unresolved issues, lack of attention to social skills, ongoing inappropriate behaviors that were not recognized by them, and poor communication skills were crucial to long term abstinence. They stated that special attention and techniques taught and counseled by the assigned counselors-in-training have provided them the additional tools needed to change these behaviors and actions. Most stated the additional therapy addressed specific issues and allowed the clients to remove these barriers that were not allowing them to improve their quality of life and maintain ongoing recovery.

Many recognized that their pride and false notions of mental health therapy services were actually what had prevented them from seeking this help earlier in their addiction. Many expressed regret that they did not receive this help earlier on in their life and stated they have never had the privilege of receiving these services when in past treatment episodes."
Debbie Harkness, CATC Substance Abuse Counselor
Assessment, Training, & Research Associates
---
One thing I can say is our guys can't wait to go to counseling. I will outline how your program continues to help our guys:
Client A:
Family reunification – Client A is spending more time with his family now. When he first arrived to the program he was not allowed to visit any family member due to his excessive drinking. Now he is going home every weekend. He is now on track to leave our facility soon.
Drinking – Client A has not had a drink of any sort since he has had ongoing counseling. His past usage was more than a case a day. This is a great achievement. He also states that he will not drink again.
Client B:
Client B used to have accidents on himself daily and did not want to take daily showers. He has made some progress but still needs work in this area. He is also going home more frequently.
Client B has not done drugs since being in counseling. We picked him up off the street. He was on crack cocaine and all other sorts of drugs. He has only AWOLED the facility once to chase after his addiction.
These are great accomplishments for both guys. I believe if your program continues to work with Clark House*, we can change one client at a time. Thanks for your support and hard work you are doing at Fresno State.
James E. Clark, Vice President
Clark, Givens, & Associates, Inc.
*Clark House is a residential home for Central Valley Regional Center Clients