Master of Arts in Education
Master of Arts in Education, option in Curriculum and Instruction
The 30-unit Master of Arts degree in Education with an option in Curriculum and Instruction is designed for teachers and other professionals who desire advanced study in curriculum, instruction, educational psychology, research design, and educational statistics. Although a majority of our students are teachers, a teaching credential is not a requirement for admission. Our core courses typically meet once a week (4 p.m.-6:50 p.m. or 7 p.m.-9:50 p.m.), and the majority of our courses have at least one online section (synchronous via Zoom or asynchronous). Please see https://bit.ly/MAEd-CI_Orientation-Oct2023 to learn more about our program and a few of our graduates!
Our Graduates' Careers Include the Following:
Director of Research, Evaluation and Assessment for Fresno Unified School District
Dean of Curriculum, Instruction, and Assessment for the Madera Technical Exploration Center
Teacher on special assignment for mathematics
Literacy coach
High school department chair
Sports performance coach at Stanford University
Director of Recruiting Operations for Fresno State football
Research associate for state and federal grants
Program officer for the American Indian Science and Engineering Society
Fresno State instructor for credential and statistics courses
Lecturer in the Department of Public Health and a fire captain
Associate Program Director for UCSF-Fresno's Pediatric Residency Program
A number of our graduates who are teachers have also chosen to remain in the classroom and use the knowledge they have gained in the program to enhance their instructional effectiveness. The program is a pathway to helping you meet your unique professional goals, whatever they may be!
In addition to taking 15 semester units of required coursework, students select 15 units of electives in an area of professional interest with the guidance of the program coordinator. These courses may be in literacy, counseling, educational technology, social justice, kinesiology, program evaluation, qualitative research, psychology, history, business, and early childhood, for example. For teachers, nine units of recent post-baccalaureate credential coursework may be transferred into the program and counted as elective units. Students with full-time jobs typically take two courses (6 units) a semester. Students will complete either a project or a thesis as a culminating experience. All degree coursework must be taken within a 5-year time frame. Please feel free to contact the program coordinator if you have any questions!
Learn More
The Curriculum and Instruction graduate program offers unique opportunities for students to earn a Certificate of Advanced Study in Educational Technology (CASET) or a Certificate of Advanced Study in Research Methods (CASRM). Learn more by clicking the links below, and follow us on Twitter: @Fresno_MAE_CI):
Meet Our Faculty
Questions?
For more information about the Curriculum and Instruction program, contact the Program Coordinator:
Dr. Carol Fry Bohlin
carolb@csufresno.edu
559.278.0237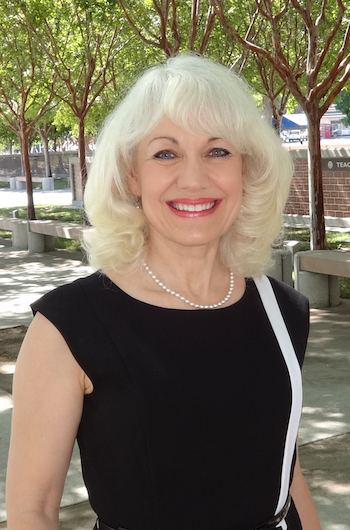 Congratulations
Thuy Nguyen is the 2018 Recipient of Fresno State's Distinguished International Graduate Student Award!