Kremen School of Education and Human Development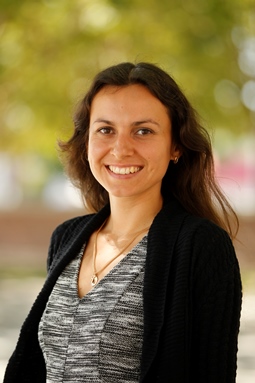 Mariya Yukhymenko
Associate Professor
---
Curriculum and Instruction | 559.278.3928 | Office: ED449
---
Education
California State University, Fresno - M.A. in Kinesiology, Sport Psychology, 2019
University of Connecticut - Ph.D. in Educational Psychology, Cognition and Instruction, 2012
University of Connecticut - M.A. in Educational Psychology, Cognition and Instruction, 2009
Chernihiv National Pedagogical University (Ukraine) - Credential (Specialist degree) in Physical Education, Choreography, and Valeology, 2006
Chernihiv National Pedagogical University (Ukraine) - B.A. in Physical Education, 2005
Courses Taught
ERE 153: Educational Statistics
ERE 220: Research in Education
ERE 287: Qualitative Research Methods in Education
ERE 288: Educational Measurement and Program Evaluation
ERE 289: Statistical Modeling
EDL 504: Applied Quantitative Research Methods
EDL 511: Educational Evaluation, Assessment, and Planning
EDL 561: Educational Assessment, Evaluation, and Planning
EDL 580T: Measurement, Seminar
EDL 580T: Program Evaluation, Seminar
CI 280T: Designing Motivational Instructions
CI 298A: Project M.A. in Education, Supervision.
CI 298B: Thesis M.A. in Education, Supervision.
EDL 599: Dissertation Ed.D. in Educational Leadership, Supervision.