Kremen School of Education and Human Development
Center for Advising and Student Services
Our academic advisors, admissions analysts and credential analyst are here to help you through the journey of college. We promote student achievement and success through proactive advising, analyzing and processing local, state, and federal documents, and collaborating with all constituents. We provide timely customer service and advocate to increase students' retention, graduation, and future engagement with Fresno State.
Meeting with an advisor
We care about the health and safety of our students and will be using social distancing in the Center for Advising and Student Services. We are following evolving guidance from the CSU Chancellor's Office, as well as state and local public health agencies and this decision has come out of an abundance of caution. Therefore, all advising interactions will be held through Zoom.
How to meet with an advisor:
By appointment: To schedule a Zoom appointment with an advisor you may do this online through Bulldog Connect or call (559) 278-0300.

Walk-in Wednesdays: These are intended for short 15 minute sessions, therefore, we are unable to update roadmaps, process change of majors, or address Probation concerns. Please schedule an appointment for any of these reasons.
Walk-ins are every Wednesday on Zoom from 9:00-11:00am and 1:00-3:00pm, on a first come, first served basis.
Zoom link: http://tinyurl.com/kremenwalkins
Center Staff
Jessica McVay
Academic Advisor
jmcvay@csufresno.edu
Renee Flores
Credential Program Admissions
reflores@csufresno.edu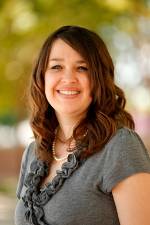 Ivy Fitzpatrick
Academic Advisor
ivyf@csufresno.edu
Sherri Nakashima
State Credential Applications
sherrin@csufresno.edu
Ana Espinosa
Academic Advisor
anae@csufresno.edu
Renee Petch
Graduate Program Admissions
rpetch@csufresno.edu
Questions?
Visit our FAQ page. For further assistance, email us at kremenschool@csufresno.edu.
Former Fresno State students who seek readmission after an absence of two semesters or more must file an application for admission through Cal State Apply. Schedule an appointment with an advisor.
Students absent one semester only are exempt from the $55 application fee and will be able to register for the following semester.
Students absent on an approved planned educational leave are not required to file an application for admission and are exempt from the application fee. (See Planned Educational Leave.)
The Degree Progress Report (DPR) is used as an advising tool. It is a system-generated report that shows a student's progress toward completing major requirements, General Education, and remaining degree requirements. Students and advisors have access to run DPR's. If you need assistance in running or interpreting your DPR, please schedule an appointment with an advisor by emailing kremenschool@csufresno.edu, or log in to your student portal at
ps.fresnostate.edu
and click on "Bulldog Connect".