Kremen School of Education and Human Development
Department of Curriculum and Instruction
Faculty in the Department of Curriculum and Instruction (C&I) are committed to educational equity, excellence, and empowerment through their research, service, and instruction. The department is proud to provide coursework and clinical experiences for over 1500 prospective PreK-12 teachers every year. All teaching credential programs are designed to prepare teachers to be reflective thinkers, problem solvers, and decision makers who are equipped to meet the challenges and opportunities of teaching in a rapidly evolving world characterized by technological advances and rich sociocultural and linguistic diversity.
During 2022-23, faculty will provide courses for over two dozen cohorts of Multiple Subject, Single Subject, and Education Specialist credential candidates! We currently have educationally powerful Multiple Subject teacher residency programs in Clovis, Fresno, Madera, and Sanger Unified school districts, as well as Firebaugh–Las Deltas, Golden Plains, Kerman, and Mendota Unified school districts which are partners with our Rural Residency program.
In addition to offering teacher preparation coursework, the Department of Curriculum and Instruction provides research courses for a number of graduate programs across four departments in the Kremen School. Research faculty offer a Certificate of Advanced Study in Research Methods (CASRM), and many department faculty teach courses in the Doctoral Program in Educational Leadership at Fresno State (DPELFS). The department also offers the Certificate of Advanced Study in Educational Technology (CASET). Courses in both certificate programs are often taken by students in the department's two master's programs which typically serve over 140 students a year: (a) the fully online Master of Arts in Teaching (MAT) and (b) the Master of Arts in Education–Curriculum and Instruction option (M.A.Ed.-C&I), a highly flexible master's program that can be tailored to students' areas of professional interest.
You're invited to visit the faculty webpages to learn more about the Curriculum and Instruction Department faculty and their professional interests. For more information about the department, please contact the Department Chair via phone or email.
Contact Us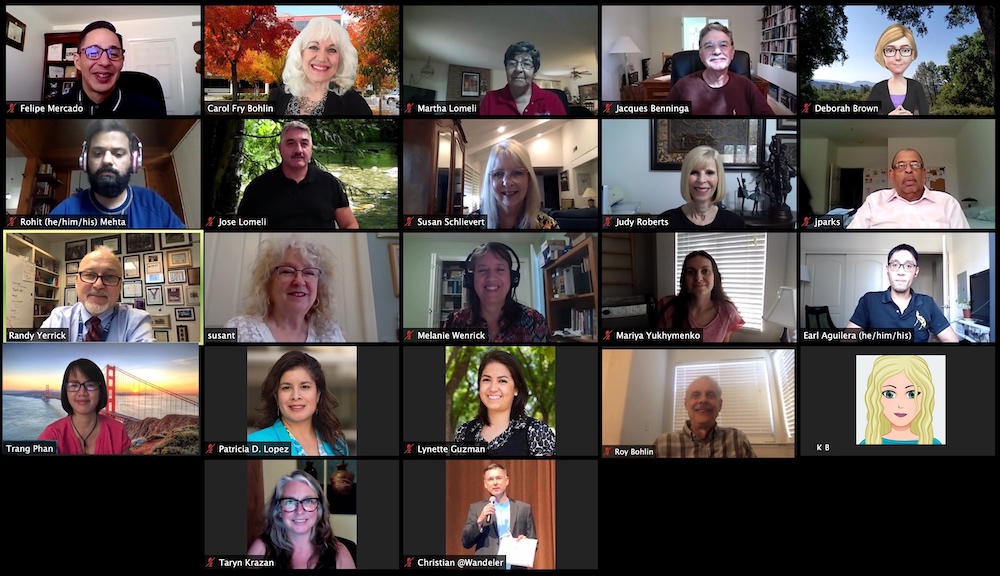 Visit Us: Education Building ED 250
Mailing Address: 5005 N. Maple Ave. M/S ED2 Fresno, CA 93740-8025
Dr. Patricia D. López
- Department Chair
- Associate Professor
- Director, Ensenamos en el Valle
559.278.0240
pdlopez@csufresno.edu
Elvia Bahena
Administrative Support Coordinator
559.278.0051
ebahena@csufresno.edu
Meet Our Faculty
Full-Time Faculty
Part-Time Faculty