Single Subject Teaching Credential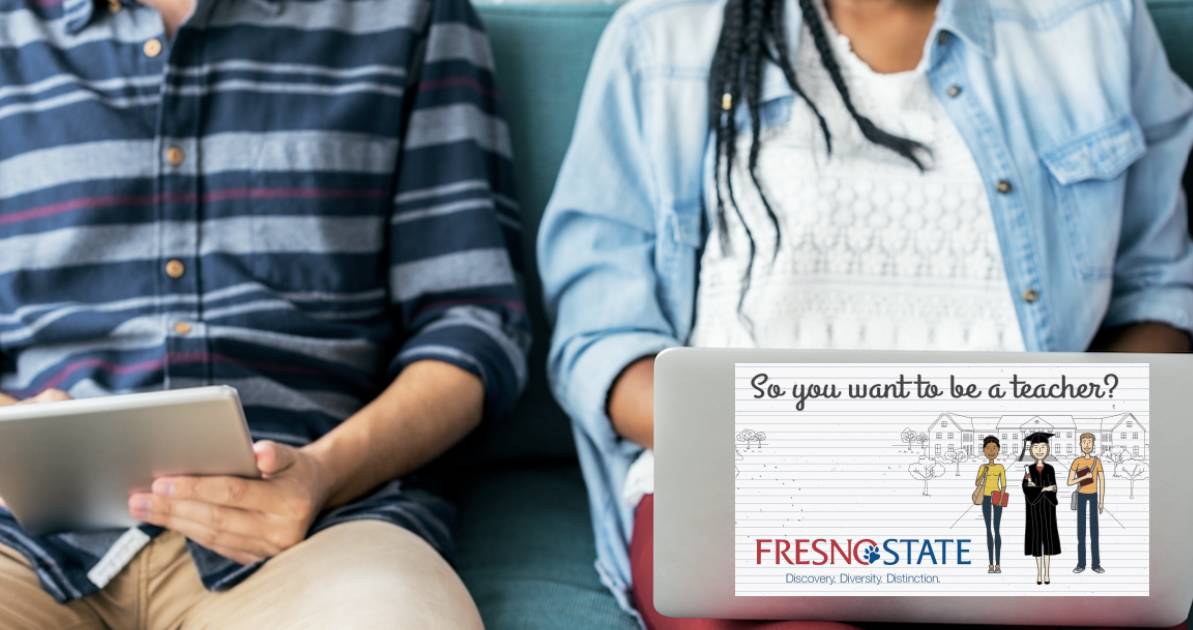 Fresno State's Single Subject Credential program proudly serves over 175 school districts in the Central Valley of California. We acknowledge that our community and district partners are counting on us to prepare teacher candidates who are ready for employment. Therefore, it is our mission to prepare caring, competent, technologically-savvy and reflective teacher candidates. We aim to provide our teacher candidates with opportunities to embrace the diverse cultures of our valley, understand and be willing to act on the social justice and equity concerns that directly affect the communities in which they will be teaching and possess the moral imperative that all students are capable of learning.
The California Single Subject Teaching Credential authorizes the "holder" to teach the specific subject(s) named on the credential in departmentalized classes in high school, grades 9-12 (and in middle schools with departmentalized subjects, grades 7-8). In addition, once the credential is "issued," depending on the school district hiring context, a credential "holder" may be able to teach the academic subject matter area in grades K-6 or in classes organized primarily for adults.
The credential program also includes content for teaching English learners that authorizes the credential holder to provide instruction for English language development and specially designed academic instruction in English within the subject area and grade level authorization of the Single Subject Teaching Credential.
Single Subject Area Options
Each subject area has slightly different requirements for both the traditional and internship single subject credential. Please visit Future Students to view requirements by each subject area.
*Potential candidates may only apply to ONE of the academic subject matter areas listed below (no transfers) AND must be subject matter competent (SMC) in the academic subject matter area prior to admission:
Agriculture
Art (Fall Start Only)
English
Industrial Technology (Fall Start Only)
Mathematics
Music
Physical Education (Fall Start Only)
Sciences

Biology
Chemistry
Physics
Geological Science

Social Science (Fall Start Only)
Theatre (Fall Start Only)
World Languages (Fall Start Only)
NO LONGER OFFERED: Business/Finance
NOT AVAILABLE: Dance, Health Science, Home Economics
***********************************************************
Note 1: All teacher credential courses must be taken within five years from the time of program completion. Credential courses only valid for five (5) years.
Note 2: Fresno State's Single Subject Teacher Credential Program is NOT an "online" program even though some courses may be offered online.
Note 3: Must be Subject Matter Competent (SMC) in the area of the credential.