Apply to a Credential Program
---
Application Period
| Spring 2023 | Summer and Fall 2023 |
| --- | --- |
| September 26 - November 1, 2022 | January 30 - March 31, 2023 |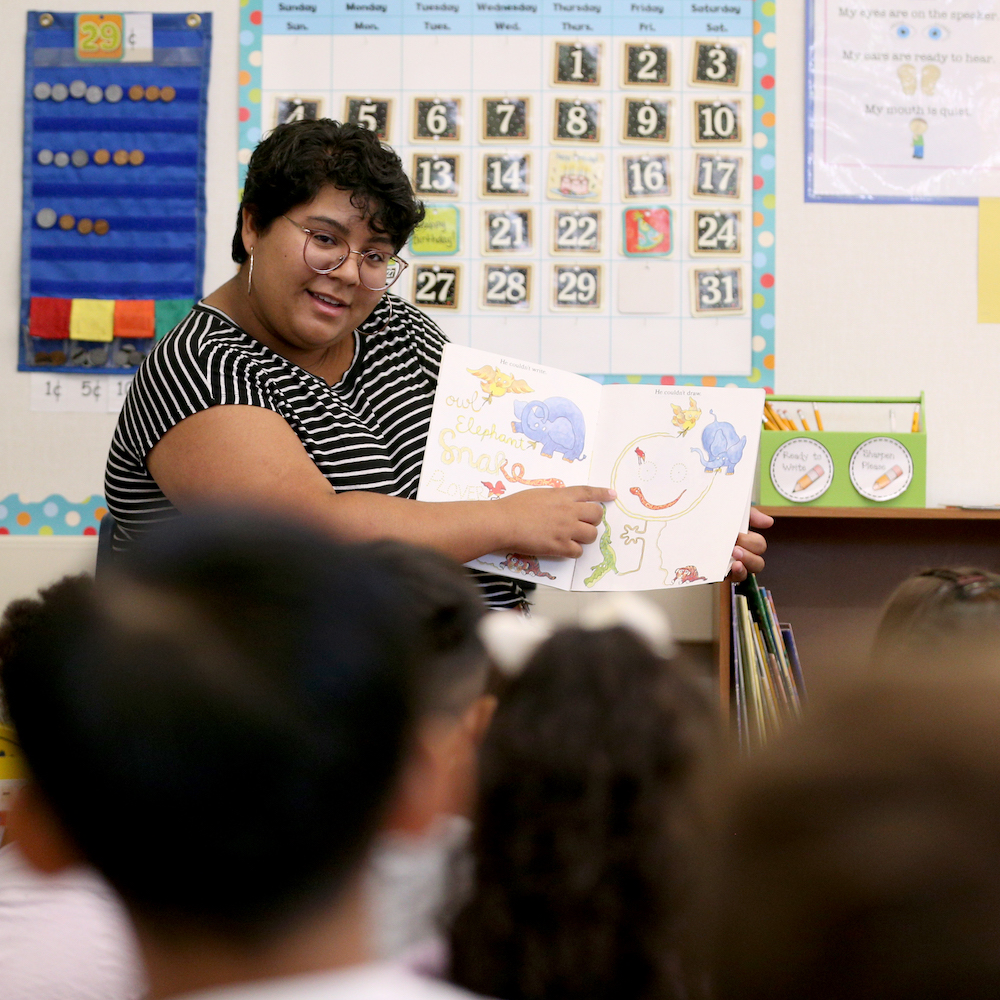 Important Facts
Completed credential program applications are processed in the order they are received throughout the application period.
Applicants that have met all admission requirements will be admitted on a first-come-first-served basis, space permitting.
Incomplete program applications will not be processed.
We recommend that anyone preparing to apply for the current or next admission cycle attend an information session with our advisors.
Press Release: California Approves New Options for Incoming Teachers to Demonstrate Professional Competency
July 13, 2021
With the passage of the 2021-22 State Budget agreement, California expanded the choices available to teacher candidates by permitting, for the first time, relevant collegiate-level coursework to be used to meet the Basic Skills (BSR) and Subject Matter (SMC) requirements in lieu of the California Basic Education Skills Test (CBEST) and the California Subject Examination for Teachers (CSET).
Please refer to the Basic Skills and Subject Matter Competency sections below.
Prerequisites, Degree and GPA Admission Requirements
Single Subject applicants should refer to the Admission Process Guide for prerequisite information.
A bachelor's degree from an accredited university or 90 units towards a blended Liberal Studies degree or integrated program from Fresno State.
A GPA of 2.67 or higher overall or 2.75 or higher in the last 60 units. (If you do not meet this requirement, you still have an opportunity for admission by completing a Special Consideration Form and attaching it with your application.)
All requirements are subject to change due to new legislative mandates.
---
Two Applications Required
---
A. Fresno State Application
All applicants must apply to Fresno State with these exceptions:
You are a current Fresno State Master's degree (post baccalaureate) student
You will still be a Fresno State undergraduate starting the credential program
Apply to Fresno State online: Cal State Apply.
For assistance with completing your Cal State Apply application you may use the following resources:
You must apply for the same semester that you intend to start the credential program.
---
B. Credential Program Application
Step 1. Program Selection
You must have a Fresno State student ID number before applying.
You can only apply during an open application period.
Step 2. Application Attachments
You must upload the 12 attachments in Step 2 to move your application to complete status. Incomplete applications will not be processed.
Attachments remain in your electronic student file and should not be attached again if they are still current.
If you need to return to the attachment page, re-enter the term on the first page of your application.
If a document needs to be detached, contact Renee Flores: reflores@csufresno.edu.
Already have a credential?
--If you would like to add a Multiple Subject (MS) or Single Subject (SS) credential to your existing MS or SS credential, complete this form and return it to Kremen ED 100.
--If you hold an Education Specialist Credential and would like to add a multiple subject or single subject credential, you must apply to and complete the multiple subject or single subject program.
--If you already hold a Single Subject credential and would like to add Education Specialist Credentials, you must apply to and complete the Education Specialist program.
--If you already hold a Multiple Subject credential and would like to add Education Specialist (ES) Credentials, or you already hold one ES credential and would like to add another ES credential, complete steps #1 - 7 below and email the completed documents to the credential admissions analyst, Renee Flores (reflores@csufresno.edu)
Email the Education Specialist Coordinator, Dr. Mahoney (mwmm@mail.fresnostate.edu) to request an interview. Prior to the interview, email him the following:
3. A Copy of your Preliminary or Professional (Clear) Credential
4. University Application verification
6. Valid Mandated Reporters Training Certificate for School Personnel, dated within one year of starting the ES credential program.
7. Advising Form for appropriate program with signature:
Questions?