John D. Welty Center for Educational Policy and Leadership
Welty Center Partnerships and Sponsors
The aim of the John D. Welty Center for Educational Policy and Leadership Center is to inform, develop and sustain best leadership practices in an effort to eliminate the student achievement gap and raise the performance of all rural and urban P-12 students in the Central Valley and to support post-secondary leaders in their quest.
Partnerships and event sponsors with districts, community organizations and businesses support those efforts. Together, with your help, we bring world-class leaders to annual conferences and events, train site and district administrators and teacher leaders, provide executive coaching, encourage rural networking opportunities and individualize services to meet the unique needs of our diverse 5-county area.
In appreciation, partner and event sponsor logos appear on our website and information materials.
John D. Welty Center Partners and Sponsors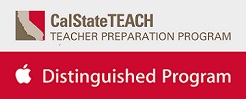 CalStateTEACH (CST)is a school-based statewide CSU online teacher education program, preparing teachers to use innovation, reflection, and technology for effective teaching and learning to meet the needs of all learners, particularly in rural, remote, and urban areas of California. CST is an Apple Distinguished School and 3X Apple Distinguished Prog, currently preparing 975 teachers for preliminary multiple subject and clear credentials.

Clovis Unified School District, 14th largest in CA, strives to be America's benchmark for excellence in education. Students consistently perform at the highest levels in CA's ELA and math with 94.4% on time graduation rate. Focused on a quality educational system that meets the academic, physical and social needs of our students we inspires greater success in mind, body and spirit of a diverse student population, serving 43,000 + students with 45% ELL, foster youth and/or low income.

Educational Employees Credit Union (EECU) (est. 1934), provides low-cost financial services to the educational community in 10 counties, serving 300,000 + teachers, school employees, students, members of school organizations, and their family members. EECU proudly support programs, activities, and events in the education community. Consistently for last 13 years, selected Best Credit Union in The Fresno Bee's 2019 People's Choice Awards.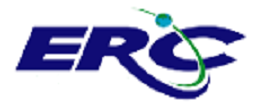 Educational Research Consultants (ERC)serves school districts, community colleges and other educational agencies through research, program evaluation, program validation, custom software development and grant writing. ERC's goal is to link school district talent with resources to improve educational opportunities for students, teachers, and school leaders. ERC works with schools and educators- Sacramento to San Diego.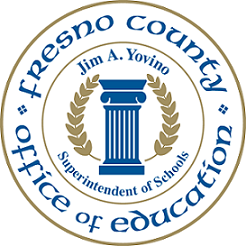 Fresno County Supt. of Schools, under leadership of Supt. Jim Yovino, FCSS works to positively impact lives of 200,000 + children in Fresno County's 32 school districts to ensure every child, no matter abilities or circumstances, receives a quality education. FCSS provides a full range of services, as well as legislative and public policy leadership and advocacy at the state, local and federal level.

Sanger USD began serving students in 1860 and now supports 13,000 + students. Sanger has a long tradition of excellence with high expectations for student achievement as our mission. Sanger has received a number of awards and recognitions, including Distinguished School, Title I Acad. Achieve, National Schools to Watch, CSUF Bonner Virtues and Character, National Green Ribbon, Civic Learning Award and Golden Bell. Sanger is also recognized as a PLC district.

Fresno Unified School District, founded in 1873, is the 4th largest district in California, serving nearly 74, 000 students, from preschool to grade 12. Under the leadership of Superintendent Dr. Robert Nelson, Fresno Unified continues to pursue excellence, preparing career ready graduates through high quality instructions, district programs and services, and resources.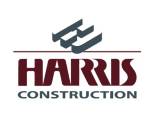 Harris Construction Co, Inc, (est. 1914) under Pres. Michael R. Spencer, remains committed to education, routinely hosting and attending education events and hiring interns to support/ teach careers in construction. Harris has won Regional and Nation awards including construction of the African Adventure Exhibit at the Fresno Chaffee Zoo.

Lozano Smith is a leading CA law firm with 8 offices and 100 + attorneys. Since 1988, Lozano Smith has partnered with hundreds of public agencies – from K-12 school districts and higher education institutions to give back through professional dev., leadership trainings, community service and advancing areas of diversity and inclusion.

Become a Sponsor
Interested in becoming a Welty Center partner and/or leadership event sponsor? Complete and submit the contact form below.