Kremen School of Education and Human Development
2021 Teacher Recruitment Fair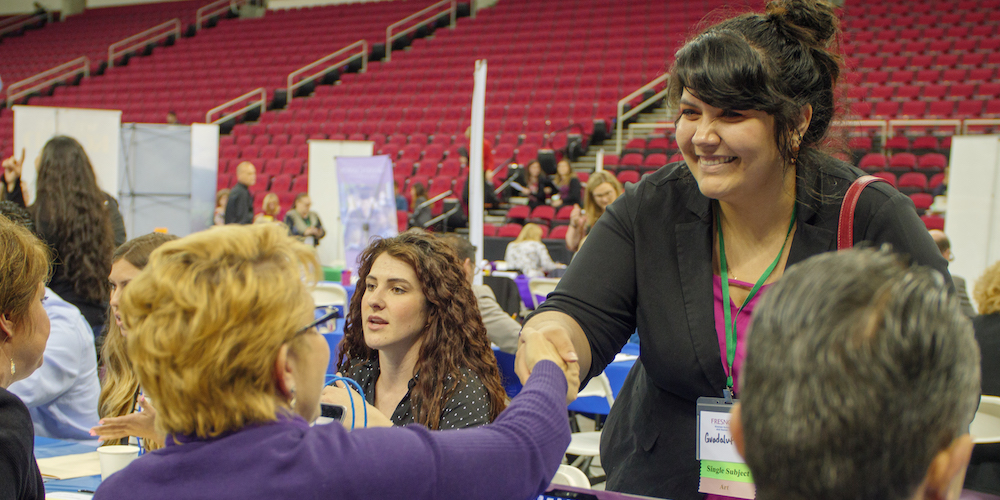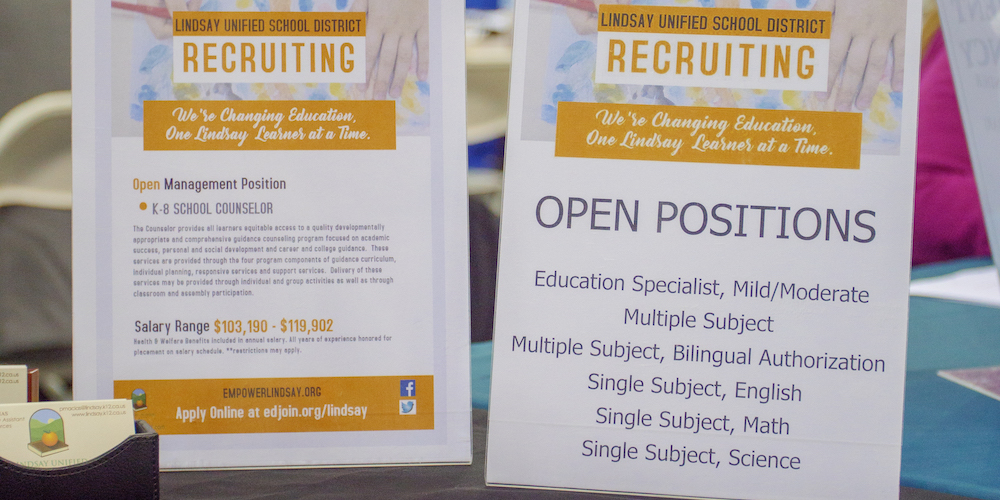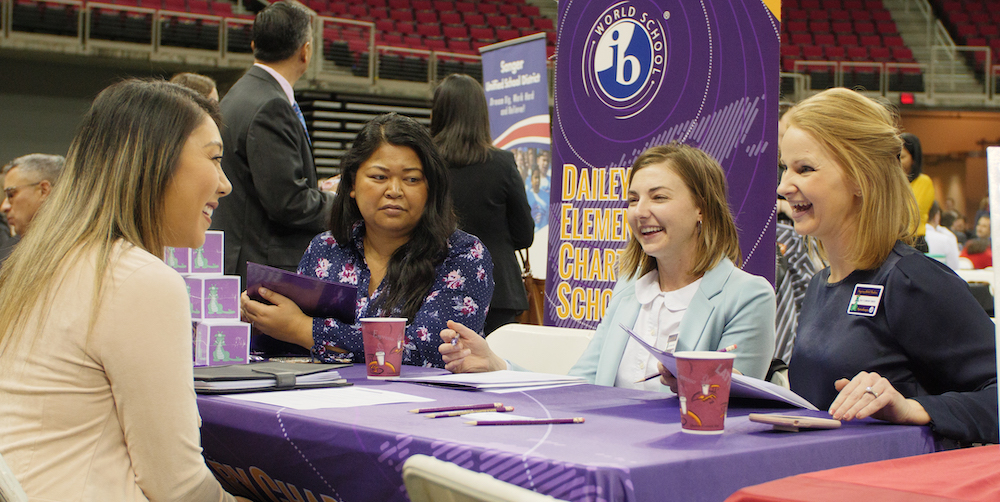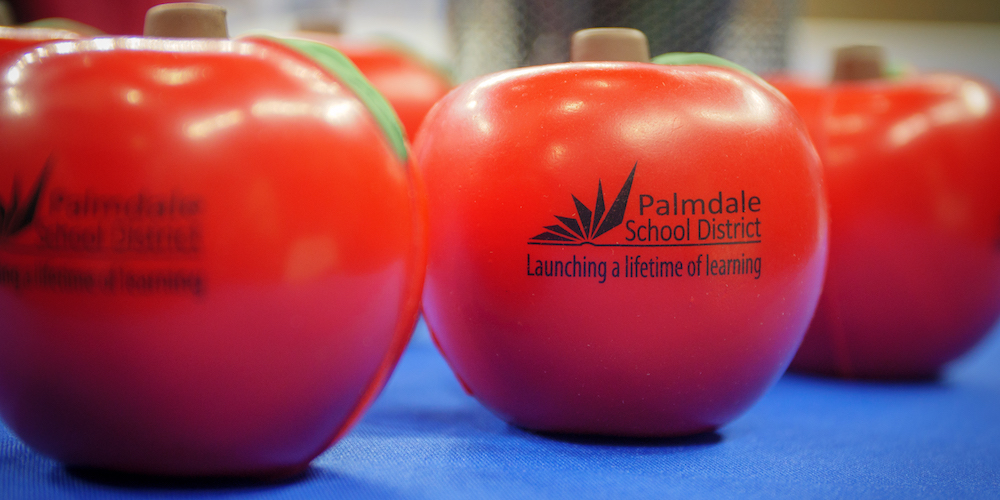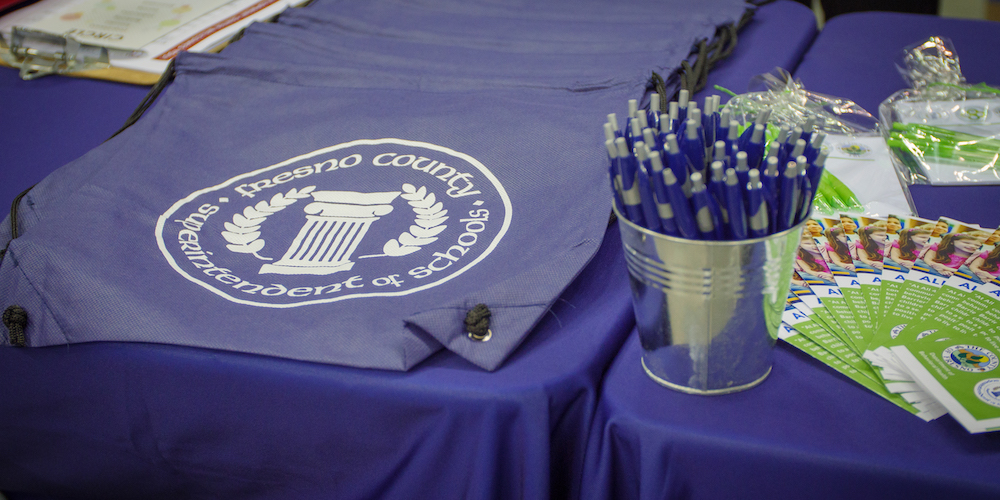 Tuesday, February 23, 2021
9:00am-12:00pm
This virtual event will be held on HireFresnoState's virtual video platform powered by GradLeaders.
The Fresno State Kremen School of Education and Human Development Teacher Recruitment Fair brings together California school districts to promote job openings to potential future teachers.
The job fair is open for anyone seeking a teaching position, including those who attended other universities.
You must have a GradLeaders account through HireFresnoState to participate in the event.
Preparing for the Fair
In preparation for the event, the following documents will be required in order to attend:
Resume
Philosophy Statement
Three Letters of Recommendation
Transcripts (unofficial is acceptable)
It is helpful for school districts if you have an EdJoin.org account set up before the fair.
If you would like to be notified about hiring incentives and opportunities, fill out this interest form no later than February 11th.
Participating school districts, open positions and hiring incentives will be posted beginning February 16th.
Please note: Additional interview time slots could be added as district registrations are processed, so check for additional openings periodically.
In order to accept a teaching position, you must either hold a teaching credential or be intern eligible by the time the position starts. Please visit the Teacher Internship Program website for eligibility information.
How to set up a GradLeaders account through HireFresnoState if you are a current or previous Fresno State student:
Log into your my.fresnostate.edu portal

Click on HireFresnoState

Follow the prompts to setup your account
How to set up a GradLeaders account if you have never been a Fresno State student:

Click

here

to be redirected to GradLeaders.

Click on "

1st time user? Create

Account"

then follow the prompts to enter basic information.

Once submitted, your account will be pending until approved. Please allow up to 24 hours for approval.

Once approved you will view the event in the "Events" section (beginning February 16th).
How to Upload Hiring Documents
Log into your HireFresnoState account and click on "My Profile"

Upload your Resume under the "Resumes" link

All other hiring documents such as Philosophy Statement, Three Letters of Recommendation, and Transcripts can be uploaded under the "Additional Documents" link.
How to Sign Up For Interviews
Beginning February 16th, you can log into your GradLeaders account through HireFresnoState, which will allow you to upload your hiring documents and begin signing up for interview slots with participating school districts. Interview slots are available on a first come, first served basis, so it is important that you sign up as soon as the system is open.
Day of the Fair
The Virtual Teacher Recruitment Fair will be held Tuesday, February 23rd from 9:00am-12:00pm. Please visit the Virtual Fair Guide for step-by-step instructions (available February 12th). We encourage you to sign up for interviews before the fair begins, however, you can hop into any booth with available times slots on the day of the fair. Availability is on a first come, first served basis.
Use the GradLeaders "Help Booth" if you need help the day of the fair.
It is highly recommended that you dress professionally as if you were attending an interview in person, and follow up with a thank you email to each district you interview with.
Questions?
Email us at kremenschool@csufresno.edu