Kremen School of Education and Human Development
Kremen Student Equity Scholars
To help support Kremen students at all levels, blend activism and robust community service into their educational journey, the Kremen School of Education and Human Development has created a promising new initiative. The Student Equity Scholar Award program is intended to assist four students at the Undergraduate, Credential, Masters, and Doctoral levels, by allowing them to integrate issues of equity and social justice within their studies during the 2023-24 academic year. Each of the four selected Equity Scholars will be provided with tuition support (up to $7,000) for one academic year. In return, students are expected to engage in community service or partnership outreach. They may also participate in research connected with their studies to address a specific issue of inequity or social justice in the local community.
The Kremen Student Equity Scholars plans to accomplish a wide variety of goals centered both around the student body and the community as a whole. The initiative aims to develop students to be agile change agents who will work in racial, ethnic, and linguistically diverse communities. It also is striving to connect community partners with student scholars who can lend support to navigating real-world complexities through the tools of praxis. Through their studies, students are expected to apply their 2023-2024 academic work in a focused way to demonstrably impact a social justice issue best suited to their discipline and interests.
2023-2024 Applications now being accepted!
Applications can be submitted here: https://forms.gle/dBPz8xt2frhswHUZ6
Deadline: Monday July 10th, 2023 at 5 pm
Recipients Announced: July 24th , 2023
Application materials: Application form, resume, and one letter of recommendation.
Questions: KremenSA@mail.fresnostate.edu
In addition to supporting the academic journeys of the four 2022-2023 Equity Scholars, Kremen has also selected Dr. Rohit Mehta as the inaugural Equity and Social Justice Chair in August. Dr. Rohit Mehta is an Assistant Professor of Secondary Curriculum and Instruction who teaches across multiple programs in the Kremen School. He is an accomplished scholar whose research interests are positioned on the intersections of pedagogy, literacies, creativity, technology, and coloniality. As an educator, Dr. Mehta wants to help teachers foster creativity through teaching and learning practices that are liberatory of multiple ways of being, knowing, and doing. As a part of his proposed work, he is striving to establish a new Center for Creative Community Collaboration where he plans on inviting teachers, students, parents, and administrators to apply to the center to collaborate on social justice problems of practice and propose alternate tangible solutions.
Dr. Rohit Mehta
Equity and Social Justice Chair
Dr. Mehta's Google Scholar Page
---
2022-2023 Scholar Recipients
The fruition of the Kremen Student Equity Scholars and Kremen Equity Fellow Initiative represents an explicit way to continue meeting the aims outlined in Kremen's mission, vision, and goals by: a) preparing students to be agile change agents who will work in racial, ethnic, and linguistically diverse communities and b) connecting community partners with student scholars who can lend support to navigating real-world complexities throught the tools of research. The Kremen Equity Scholars we will be featured throughout the 2022-2023 Kremen School News updates. Read our story on this year's Doctoral Award Winner, Brandon Gridiron, by clicking on this link.
Priscilla Vasquez
Kremen Student Equity Scholar Undergraduate Award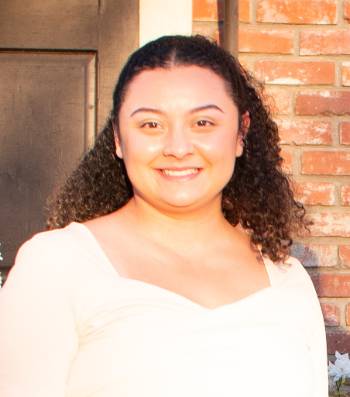 Priscilla Vasquez was selected as the Undergraduate recipient of the Kremen Student Equity Scholar Award. Growing up as the daughter of a farm worker, Priscilla was exposed at an early age to certain stereotypes about her father just because of the color of his skin. It was these stereotypes that motivated Priscilla to attend Fresno State and pursue a career in higher education. Priscilla has volunteered her time with youth in numerous low income areas in the city of Fresno. Specifically, she assisted Fresno Parks with the formation of the Empowerment Management Team (EMT), which provides activities and after school sports to youth in the community. Working with young children in low income areas really opened her eyes to the value of education and the future that every child holds. Priscilla views herself as a role model for other children in the Latino community. She has aspirations of becoming a special education teacher.
Zoe Miller
Kremen Student Equity Scholar Credential Award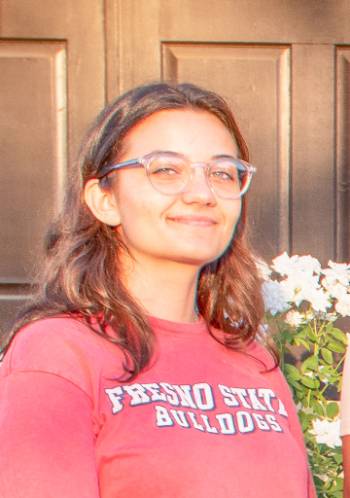 Zoe Miller was selected as the Credential recipient of the Kremen Student Equity Scholar Award. She's currently a student teacher through the Fresno Teacher Residency Program at Fresno State. The former UC-Berkeley grad has career plans to teach mild/moderate special education at the elementary level following her career at Fresno State.
Since the age of 14, she's considered social justice an integral part of her academic focus and professional career. Within the field of social justice work, she believes the most important attribute a person can have is the ability to stay the course. Based on her own experiences, Zoe is interested in how schools serve as both places of oppression and liberation.
Community involvement and advocacy have been a big part of her life.The Black Lives Matter and #MeToo movements were very influential motivators for her. Zoe believes that Fresno State is the best place for her to learn and teach professionally.
Raul Gonzalez
Kremen Student Equity Scholar Masters Award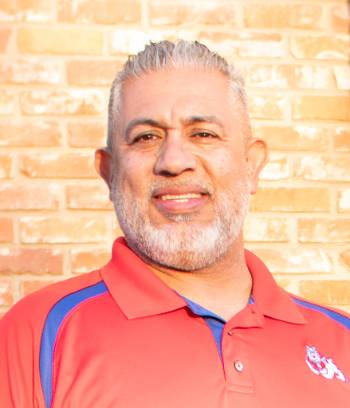 Raul Gonzalez was selected as the Master's recipient of the Kremen Student Equity Scholar Award. Raul has been a teacher for 22 years and is currently pursuing a Masters in Educational Leadership and an Administrative Credential at Fresno State. Raul believes that educators must be proficient and willing to teach and learn about social-emotional learning, trauma-informed teaching, and culturally responsive education. As a teacher, Raul has advocated for marginalized students in his local, state, and national union. He feels the most pressing issue we have today is the issue of empathy deficit.
Raul has many goals of change that he plans to pursue. He wants to measure the levels of knowledge and proficiency in trauma-informed practices in educators pre-school through higher education. He also has hopes of establishing communities of practice in schools around the state that can mitigate deficiencies in many of his key areas of focus. He wants change to happen.
Brandon Gridiron
Kremen Student Equity Scholar Doctoral Award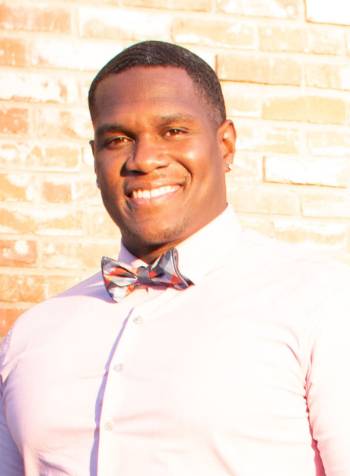 Brandon Gridiron was selected as the Doctoral recipient of the Kremen Student Equity Scholar Award. He's currently enrolled in the Doctoral Program for Educational Leadership. He was motivated to apply for this award based on his belief that social justice must and always continue. He feels that education is supposed to be the great "equalizer". Brandon's research includes creating more culturally engaging campus environments in K-12 schools.
Brandon's own life experiences drive his desire to bring awareness to these issues. Growing up in a single family home dominated by poverty and gang violence, he wasn't supposed to be successful. However, his mother provided the encouragement, love, and support he needed to make a positive influence in his life.
As a result, engaging in social justice advocacy work has been the most challenging, rewarding, and fulfilling work in his life. He wants to devote the final year of his studies at Fresno State understanding how African American students in the Valley fit in and belong.