Fresno State Bilingual Authorization Program (BAP)
The Fresno State Bilingual Authorization Program (BAP) embraces and honors the bi/plurilingualism and bi/pluriculturalism of preK-12 children and families, pre-service teachers, teacher candidates, and in-service teachers in California's Central Valley. We adopt a grow your own approach to filling the increasing need in our region for future bilingual/dual immersion teachers by recruiting, developing, and retaining teachers from the richly diverse communities of the Central Valley. The BAP approaches the preparation of future teachers from a world languages/dialects and translanguaging perspective that represents cutting-edge research on multilingual and emergent bilingual students. We affirm, validate, and centralize anti-racist, culturally and linguistically sustaining, critical pedagogies, and prepare teacher candidates that embody this same stance. The BAP offers both Spanish and Hmong pathways for students pursuing their teaching credential to become authorized to teach in bilingual/dual immersion classrooms and is accredited by the California Commission on Teacher Credentialing and the Association for Advancing Quality in Educator Preparation (AAQEP).
Bilingual Authorization in Spanish or Hmong
The Fresno State Spanish/Hmong Bilingual Authorization Program (BAP) trains future teachers with the skills needed to support linguistically and culturally diverse students with the following:
Skills in primary language (Spanish or Hmong)
Skills in Language Development (ELD) in grades K-8, including preschool
Skills in Specially Designed Academic Instruction in English (SDAIE) strategies in self-contained classes
Skills in building multicultural knowledge in order to serve culturally and linguistically diverse families and communities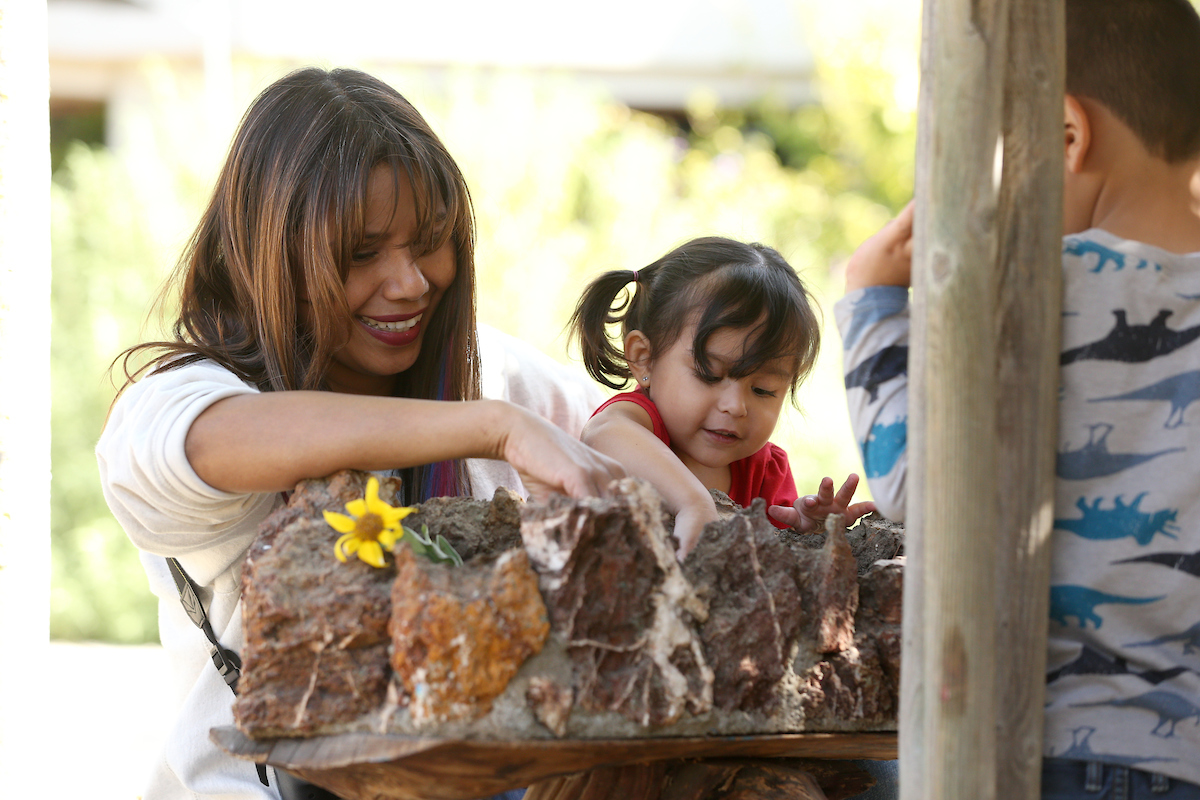 Curriculum
In addition to the required coursework for the Multiple Subject or a Dual and/or Education Specialist Teacher Credential, Bilingual Authorization candidates are to take the following courses for either a Bilingual Authorization in Spanish or Hmong.
Note: It is highly recommended that all BAP classes be completed prior to entering the credential program, with the exception of the classes with an asterisk. However, the Bilingual Authorization (Spanish or Hmong) can not be awarded until one completes a Multiple Subject or a Dual / Education Specialist Teacher Credential Program.
Spanish
Effective Fall 2021, the Spanish bilingual authorization pathway became a three course program.
| Course | Units |
| --- | --- |
| CI 135: Sociopolitical/cultural context of Latina/o/x Education (offered Spring 2022) | 3 |
| LEE 136*: Teaching Content in Spanish | 3 |
| LEE 137*: Spanish language and literacy (offered Fall 2021) | 3 |
| | Total Units 9 |
*Courses to be taken while enrolled in the Multiple Subject or Dual and/or Education Specialist Teacher Credential program.
Hmong
Course
Units
HMONG 100 Intermediate Hmong Reading
3
HMONG 101 Advanced Hmong Composition
3
LEE 129 Hmong in Bilingual Schools
3
LEE 135* Teaching Content in Hmong
3
ANTH 123 Peoples and Cultures of Southeast Asia
or
ASAM 140 Hmong, Laotian and Cambodian American Experience
or
LING 121 Hmong Language, Culture and Identity
3
Total Units 15
---
In The News
---
Lessons of language
Celebrating bilingualism: A teacher's passion for belonging
"In Mexico they would tell me one thing, in the United States I would hear another. And I was just like, 'I'm not even from here or there. I'm right in between,'" says Veronica Solorio.
Veronica was born in Michoacan, Mexico, and growing up, she never stayed in one place for long. Her parents worked in agriculture and would constantly migrate to the United States, towing Veronica and her six siblings back and forth in their beloved family van...